We are thrilled to announce our 2017 Artists-in-Residency: Laurie Halse Anderson, Kathryn Erskine, Denise Fleming, Matt de la Peña and Varian Johnson. The Highlights Foundation's residency program celebrates the commitment these authors and illustrators have made to the field of children's literature.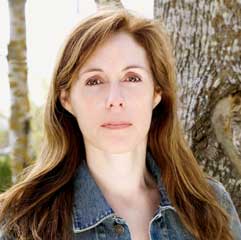 Laurie Halse Anderson
Laurie Halse Anderson is the New York Times-bestselling author of the National Book Award finalist novels Speak and Chains. Her work, from picture books through young adult novels, has garnered additional awards like the Michael L. Printz honor, the Golden Kite Award, the Odyssey Award, and the Scott O'Dell Award for Historical Fiction. In 2009, Laurie was honored with the Margaret A. Edwards Award for her significant contributions to young adult literature.
Laurie's final book in the Seeds of America Trilogy, Ashes, releases this month. School Library Journal said of Ashes: "A rich cast of characters, nonstop adventures, lively dialogue, vivid battlefield descriptions, budding romance, and an informative appendix are hallmarks of this excellent novel and this compelling, must-have historical fiction series."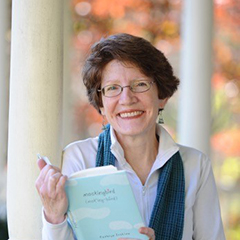 Kathryn Erskine
Kathy Erskine is an award-winning author of books for children. Her novel Mockingbird won the 2010 National Book Award for Young People's Literature, and her other novels include The Absolute Value of Mike, a Crystal Kite winner; Seeing Red, a Jane Addams Award honor book; The Badger Knight, named to Bank Street Best Children's Books in 2014; and Quaking, an American Library Association's Best Books for Young Adults nominee. Kathy has lived all over the world, from the Netherlands—where she was born—to Israel, South Africa, Scotland, Canada, and the United States. Her life has been filled with rich experiences that she brings to the page. Kathy has two projects releasing in 2017: a nonfiction picture book about Miriam Makeba, South African civil rights activist and singer, and a novel in verse set at Monticello.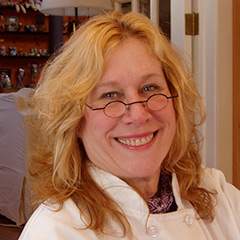 Denise Fleming
Denise Fleming creates picture books for young children. She illustrates her work by pouring colored cotton pulp through hand-cut stencils, resulting in vibrant, multi-layered designs. With nearly two dozen books to her name, Denise continues to earn recognition for her unique style and spirited prose. Her In the Small, Small Pond is a Caldecott Honor book and beloved by reading associations across the country.
Kirkus says of Denise's upcoming 5 Little Ducks (Simon & Schuster): "Packed with personality and charm, these five ducklings will waddle their ways into the hearts of readers and listeners."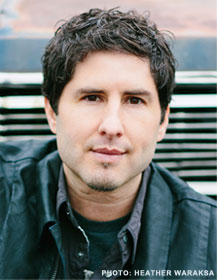 Matt de la Peña
Matt de la Peña is the author of several novels for teens, including the highly honored Mexican WhiteBoy. Matt's fiction for teens floods his readers with voice and emotion. In his picture books, essays, and collaborations, Matt's writing is likewise full of heart.
In 2016, Matt's second picture book, Last Stop On Market Street, won the Newbery Medal and Coretta Scott King honor for both words and illustrations. In Last Stop, a Sunday morning bus ride fills little CJ with questions. By developing a strong bond between grandchild and grandma, we learn the answer to every question through Nana's love and hope. In addition to writing, Matt is active in the children's book community through school and library visits as well as speaking at national conferences and conventions.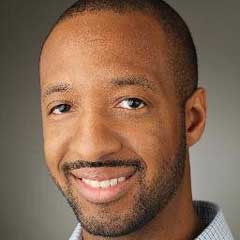 Varian Johnson
Varian Johnson is the author of six novels, including the Jackson Greene middle-grade series. The first novel in the series, The Great Greene Heist, received more than 20 honors, including a Kirkus Reviews Best Book of the Year.
With sensitivity and compassion, Varian's books for young adults (Saving Maddie, My Life as a Rhombus, and Red Polka Dot in a World Full of Plaid) speak honestly to his audience about making difficult decisions. In 2007, Varian helped found The Brown Bookshelf, a resource designed to draw attention to African American voices writing for young readers.
Each artist-in-residence will spend five days at the Highlights Foundation Retreat Center working on projects for publication. To raise awareness about these artists and their upcoming works, we invite other artists – writers, poets, and illustrators – to join them during their residency. While days will be spent on individual projects, mealtimes will bring all artists together to share farm-fresh food and conversation. After dinner, our artists-in-residence will host informal sharing and feedback sessions for all works-in-progress.