Faculty Spotlight: Artists-in-Residence Matt de la Peña, Denise Fleming & Varian Johnson
Now in its second year, our Artist-in-Residency program celebrates the commitment and gifts these authors and illustrators have made to the field of children's literature. In 2016 we invited Meg Medina, Jerry Spinelli, Eileen Spinelli, and Suzanne Bloom to come and spend time creating, and then we created a 2017 scholarship in each of their names. In January 2017, we announced the scholarship winners and which of our 2017 workshops they would be attending.
This year, we named five artists-in-residence. The first two, Laurie Halse Anderson and Kathryn Erskine, have already visited–and everyone had a wonderful time!
We've got three remaining artists joining us in 2017: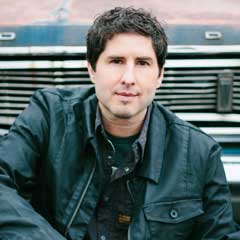 Matt de la Peña, August 23-27, 2017
Of his upcoming residency, Matt said, "What a tremendous honor to be considered for the Highlights Foundation's Artist-in-Residency program. In August, I will be working on an older YA. The main character, Diego, is 19, and he's about to be the first in his family to go to college (Columbia University) — IF he can get over the guilt he feels for leaving his family behind. He feels like a sellout for succeeding. The book is all about Diego's navigation of two significant pulls: loyalty to family and intellectual ambition."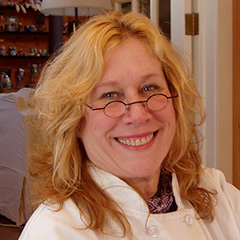 Denise Fleming, October 1-5, 2017
It's always a treat to have Denise visit our Retreat Center. She's on the faculty for our popular Color, Light, Line and Texture workshop as well as the Super Children's Book Boot Camp. She's the author/illustrator of many award-winning picture books, many created in her signature style of pulp painting–a paper making technique. Often the art is embellished with decorative papers, pastels, or copy transfer. Her work has received many awards, including a Boston Globe Hornbook honor, a Caldecott Honor, and the Silver Medal at the Society of Illustrators.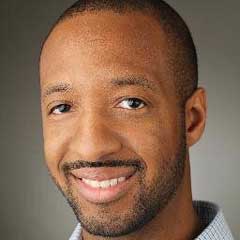 Varian Johnson, November 10-14, 2017
Varian is the author of six novels, including the Jackson Greene middle-grade series. The first novel in the series, The Great Greene Heist, received two starred reviews and was named an ALA Notable Children's Book Selection, a Kirkus Reviews Best Book of the Year, and a Texas Library Association Lonestar List selection among other accolades. His latest caper, To Catch A Cheat, was released in 2016. Kirkus praised the novel in a starred review, calling it, "A satisfying stand-alone sequel; new readers and old friends will be hoping for further adventures." Varian has also written for the Spirit Animals middle-grade fantasy series as well as novels and short stories for YA audiences.
We hope you'll consider joining us in 2017–but if you can't, watch for our December announcement of next year's Artists-in-Residence plus the application deadline for one of the 2018 scholarships!
Posted on: August 4, 2017