Say Hello to New Friends at the Foundation
If I still wrote checks, I am certain I would date each with 2017, since that is where my brainpower lies most days. Booking the 2017 faculty, writing 2017 workshop descriptions, and filling the 2017 calendar fill my 2016 mind. Writing a 2017 workshop preview post should be an easy task.
However when I sat down to write the post and pulled up the list of 2017 offerings, I only clicked on the first one, Sarah Aronson's "Getting to Know Your Novel. This hybrid workshop with eight online sessions and a four-day retreat at the Highlights Foundation was years in the making – at least five that I remember.
What made this workshop finally come to life? Well, Sarah Aronson was part one, but the true catalyst for the workshop was our new director of customer experience, George Brown.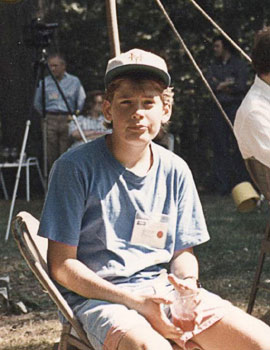 Does the name sound familiar? It might. After all, he's been a part of the Foundation for the last 30 years of his life. He was at the first Chautauqua in 1984. I've heard he stacked chairs taller than his 8-year old self back then, even cleared plates at the lamb roast and served lunches in the basement of The Hall of Christ.
George Brown is a descendant of the founders of Highlights for Children. He's held several positions within the company. He started at Staff Development for Educators and worked with editorial and product development teams. Prior to joining the Foundation, he was the manager of Publishing Technologies for both trade and magazine digital assets. In addition to his work for the company, George oversees a number of positions within the Highlights family governance. I think if you asked him, though, he would say that his happiest role is leading a hike down Brook Road along the creek. His love for the Foundation and the retreat center runs deep.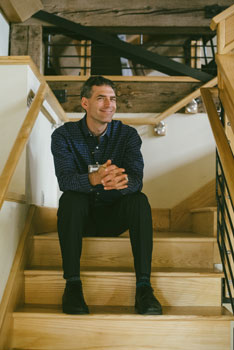 George's love for the Foundation is evident in the respect and passion he infused into the 2017 offerings. This list, like all before it, has Kent Brown's vision at its core, and that is something that will never change. Now, in addition to Kent's voice, I see George's enthusiasm. Both men are happy to see new faculty and ideas emerge. I think you will be, too.
It is exciting to see the changes to our list of workshops and even more exciting to hear the buzz surrounding new ideas. Still, I think you will agree, there is comfort in knowing that my colleagues and I – creators of books for kids and teens – can expect the same level of care, the same dedication to our craft, and the same feeling of home that we have come to expect from the Foundation.
I hope you will help me welcome George in his new role. Plan your next trip out to the Barn by visiting our Upcoming Workshop page and please check back regularly, as we are adding to the list every day. I am certain there is a 2017 workshop waiting for you.
—Alison Green Myers
Posted on: July 28, 2016
Tags: Highlights Foundation