Patricia Tanumihardja and Sarah Claxton both received a 2022 General Scholarship and chose to use it for our in-person workshop Middle Grades Novels: Ideas! Characters! Point of View! (& Everything in Between).  Both had experience in writing other things and wanted to now focus on writing a middle grade novel.
Patricia's Story
Patricia lives in Northern Virginia with her husband and son. She says: "Born in Jakarta to Indonesian-Chinese parents, I grew up in Singapore feasting on my mother's yummy home-cooking and reading voraciously. I've been reading and writing since I was wee high and was nourished on everything from Enid Blyton to Archie comics. Fairies, magic treehouses and high school angst–what a combo right? As an immigrant twice-over, I'm brimming with stories to tell and hope that children of every creed and color—including my multiracial son—will see themselves reflected in books. In addition to being a children's book author, I also write cookbooks and love to weave food centric themes into my stories for young people."
About the workshop, she says: I've written picturebooks and chapter books but I've been struggling with writing middle grade stories. Even though I have story ideas, I really didn't know where to start. At this workshop I attended, I learned the basics of getting my story off the ground. I know I have a long journey ahead of me, but at least I know where/how to start!"
Follow Patricia on Twitter and Instagram @ediblewords, and online at ediblewords.com.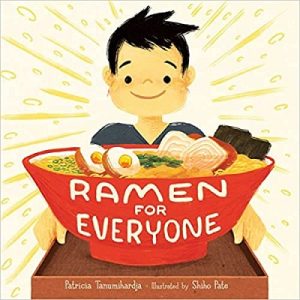 Sarah's Story
Sarah Claxton lives in Philadelphia with her husband, son, dog and two cats. She says: "I started out writing picture books and have recently branched out into middle grade! I took the Middle Grade Novel workshop after beginning my first middle grade novel. While I have experience writing, this is my first novel and my first middle grade. I learned so much about craft and everything I learned has helped me become a better writer in general, not just in that genre. I also made connections that I truly believe will be lifelong."
She adds: "Being awarded the scholarship was huge for me! I was able to spend focused time learning so much about craft, and it really enabled me to create. It enabled me to jump over road blocks and dive in to my project in a way that otherwise would have taken years."
Follow Sarah on Instagram @sarah.adler.claxton and on Twitter @SarahAClaxton.