We asked the faculty for
Color, Light, Line and Texture: Art Exploration and Play
this question:
How does this workshop spark creativity for those who attend—whether they're artists or writers?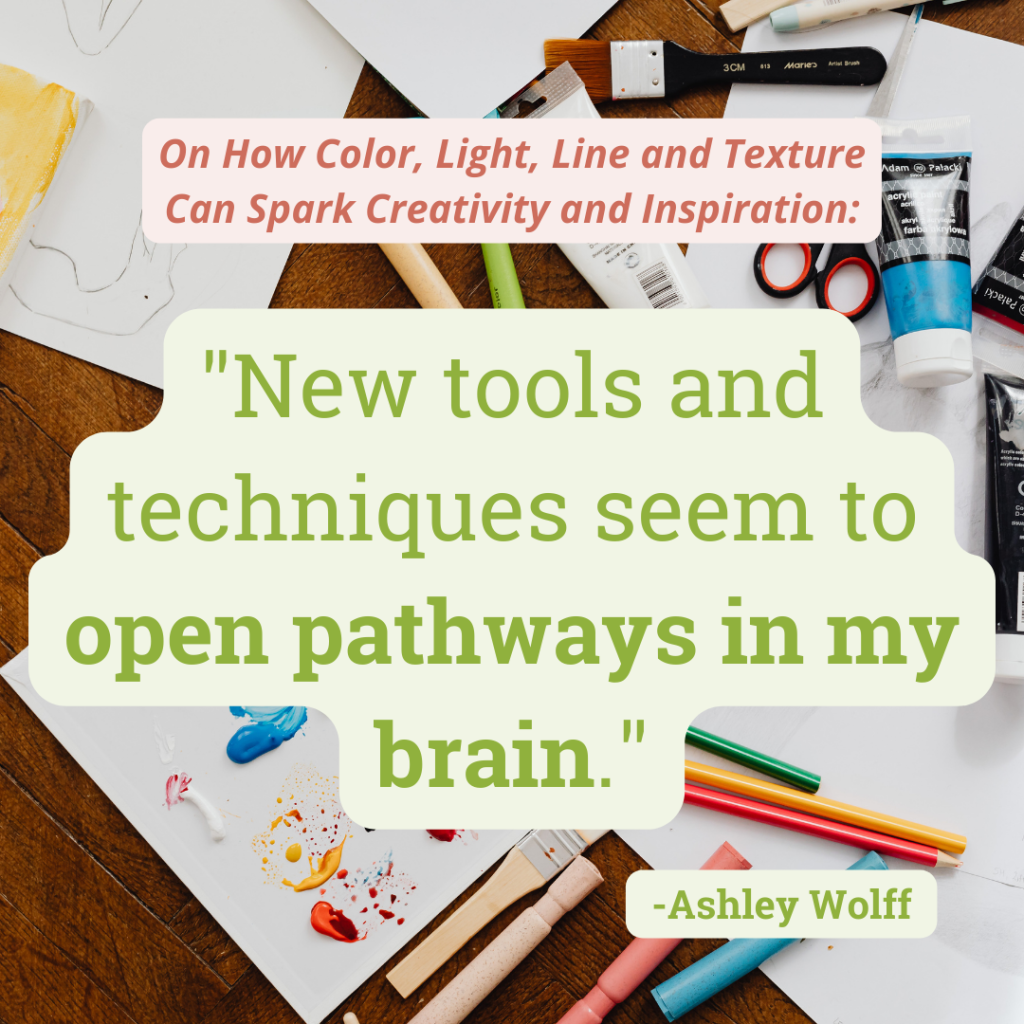 From Ashley Wolff:
"Don't all creatives get stuck in a rut sometimes? I do.
New tools and techniques seem to open pathways in my brain.
This workshop is a fun, safe place for group play. As we experiment, we learn from each other's approaches, see new palettes, discover tools, and clear new paths. Wherever YOUR creativity lies, this workshop will allow you to relax and enjoy."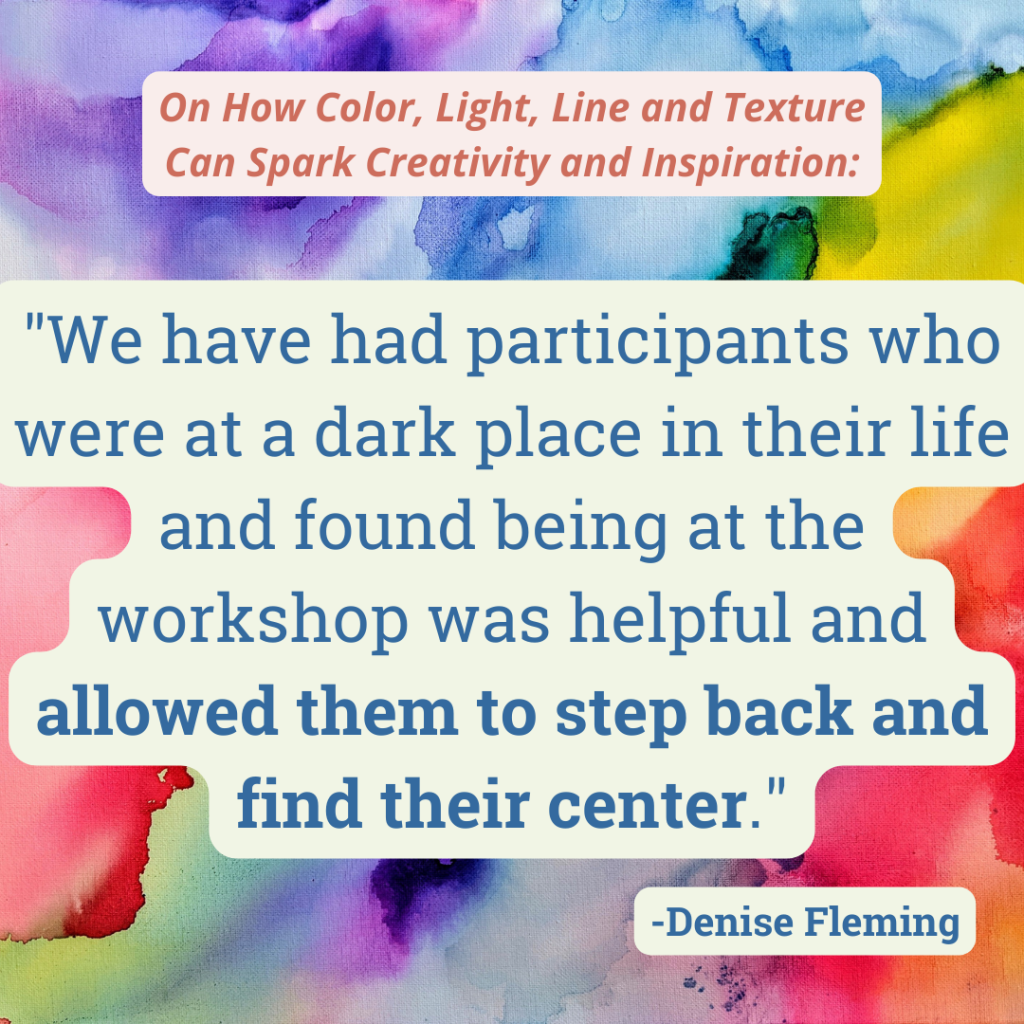 From Denise Fleming:
"For some people it renews their confidence in their work. Being with people who enjoy creating is life-affirming. We have had participants who were at a dark place in their life and found being at the workshop was helpful and allowed them to step back and find their center. People surprise themselves with their creations."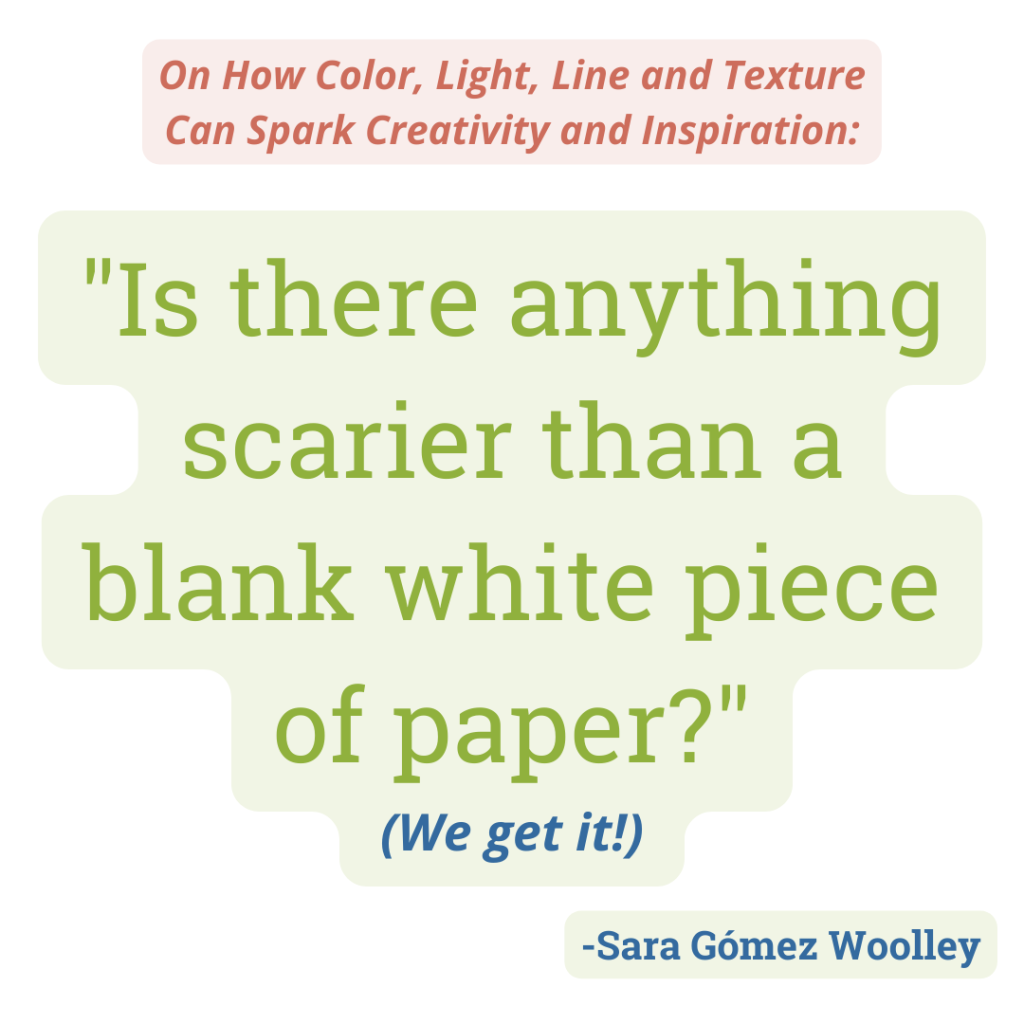 From Sara Gómez Woolley:
Is there anything scarier than a blank white piece of paper?
What if I mess it up?
What if what I make is ugly?
What if it's boring?
What if I just can't figure out where to begin?
We all feel that way!
Learn some techniques to silence your what ifs and break through your creativity walls."