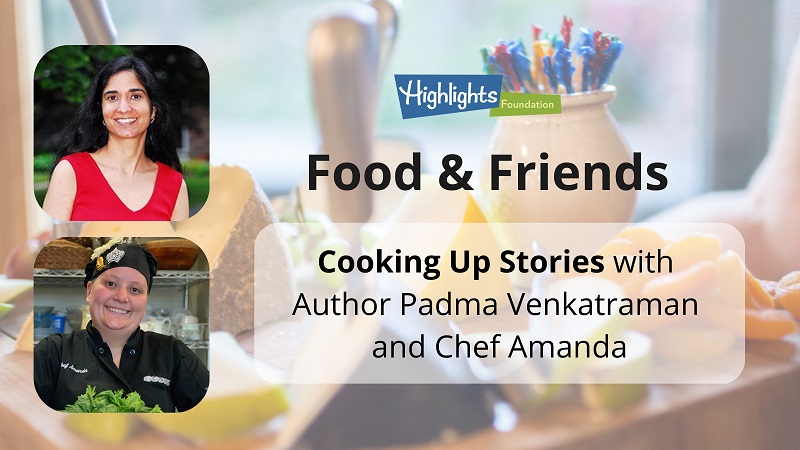 We love it when Chef Amanda and author Padma Venkatraman pair up to share a recipe and writing prompt for our Highlights Foundation family! Padma creates the prompts based on a book from one of our Highlights Foundation faculty, and Chef Amanda shares a recipe from the kitchen at the Barn.Every month, our Chef Amanda and author Padma Venkatraman pair up to share a recipe and writing prompt for our Highlights Foundation family. Padma creates the prompts based on a book from one of our Highlights Foundation faculty, and Chef Amanda shares a recipe from the kitchen at the Barn.
LAST NIGHT AT THE TELEGRAPH CLUB, written by Malinda Lo
Malinda Lo is the National Book Award winning novelist of LAST NIGHT AT THE TELEGRAPH CLUB, and many favorite stories for young adults including ASH, HUNTRESS, A LINE IN THE DARK, and more. I've been impressed with Malinda Lo's talent since I read her debut novel ASH over a decade ago.
While I recommend everything Malinda writes, including her excellent newsletter, and I hope that you'll read and support it all, today's focus is on not a novel in its entirety, but the title of her 2022 historical fiction, LAST NIGHT AT THE TELEGRAPH CLUB.
Let's look closely at this brilliant title!
First, "last night" is a phrase that gives us a sense of looking back upon events. It is phrase that is, potentially, imbued with nostalgia. (Both looking back, and the sense of nostalgia, weave beautifully into the history, themes, and lyricism of Malinda's writing.)
Next, let's get even closer… "Last" simply resonates with the word "lost" and foreshadows how this novel encourages us to examine what we (what you) would lose for the sake of love. Consider the change that change that phrases like "AT THE TELEGRAPH CLUB" or "YESTERDAY AT THE TELEGRAPH CLUB"… doesn't quite work, does it? We lose the lyricism entirely.
Moving to the word "night" we know the significance because key to this story is the night that the two young women fall in love (one night at a bar called The Telegraph Club.) Again, though, consider how different this title would be if any other time of the day were highlighted? TWILIGHT AT THE TELEGRAPH CLUB… It isn't enough. "Night" gives us mystery, suspense, and, of course, romance.
While we are looking at "night" I'd also like to add the way that "night" can often lead to an association of fear (because humans are not biologically programmed to hunt at night – and many predators in the wild can sense us before we sense them at night). This foreshadows the threatening situation central to the novel. The main character is Chinese American, her father's immigration status could be revoked if she is revealed to be a lesbian; and at the time during which the novel is set, there is a heightened fear of the Chinese culture in America. "Night," therefore, is a time that is a perfect choice to highlight in the title.
We are only two words into the title (LAST NIGHT) and already so much is foreshadowed in the book. We have questions! Our curiosity is heightened! We ask, "what exactly happened 'last night'?"
Then we get more details with THE TELEGRAPH CLUB. It's specificity only leads to more curiosity! And, of course, it harkens back to that nostalgic feel again, at least in my mind.
As for the final word – "club" – Don't we think of a "club" as a place with a closed door? Somewhere to be invited? Somewhere we want to go? This lends to further curiosity and interest. So let's go in!
That's what a great title can do, invite us in!
Writing Prompt
Titles are a great work of effort, for even the most seasoned novelists! A good title engages your reader (whether in the published state, or as you submit your work to editors and/or agents!)
If you are a poet, you understand that every word must count. "Every word" includes the title.
Greg Pardlo once said something that made me smile – because it was true. "If a poem is named after something," he remarked. "One could be quite sure it probably wasn't about that thing."
I assume by this he meant, poems often have titles that are metaphorical or symbolic; when we write a poem that is, ostensibly, about an object, there is more to the poem than just the reference to the object.
We know this isn't exclusive to poems, titles of novels and short stories may also have metaphorical or symbolic depth and resonance.
Let's work to combine the ideas we've discussed today: symbolism and inviting the reader into your work.
Start by picking five novels that you love. Consider your feelings about the title of the books you've selected:
Do you love the titles?
Do the titles intrigue you?
Do they have metaphorical depth?
Are the titles lyrical or funny?
What do the titles do to predict genre? Time period? Theme? Tone? Mood?
If you don't "love" the title, can you think of a better one to capture some of the above considerations?
Next, turn to your own stories. Choose a piece of your own – a work in progress of some sort (a novel, poem, short story or anything else). If you have a working title, consider some of the questions above. Does your current title do all that it can to invite the reader into the story? If not, use the questions listed above to help you brainstorm other titles. I hope you find one that you love!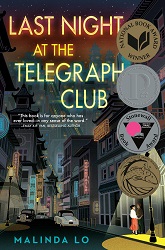 Recipe: Spinach Artichoke Dip
Ingredients
1 large garlic clove, finely chopped
1 12-ounce bunch fresh spinach
Kosher salt and black pepper
1 (14-ounce) can quartered artichoke hearts, drained
8 ounces cream cheese, cut into 1-inch pieces
1/2 cup of sour cream
1/2 cup of mayonnaise
3/4 cup Parmesan, finely grated
1/2 cup shredded mozzarella
Pulse all ingredients in the food processor except for the mozzarella cheese until blended. Mixture should still Be chunky, but no large chunks of cream cheese and everything should be nicely combined. Once blended put in oven safe dish and fold in half of the mozzarella cheese and sprinkle half on top.
Bake at 350° until golden brown and bubbly, approximately 10-15 minutes.
Serve with tortilla chips, pita bread or chips, crackers, crostini, or raw veggies. This also makes a great pizza topping!
About the authors–and the chef!
Padma Venkatraman is the award-winning author of five novels for young people: Climbing the Stairs, Island's End, A Time to Dance, The Bridge Home, and most recently, Born Behind Bars (a companion novel to The Bridge Home). Born Behind Bars is a Parents Magazine Book of the Month book club pick and Junior Library Guild selection. It was released to starred reviews last fall, and is on Kirkus, SLJ, and other best book of the year lists. The New York Times Book Review described Venkatraman's writing as a "confidently stripped down, crystalline style…Borrowing elements of fable" and the Providence Journal called Born Behind Bars a "tale of hardship and hope, capable of making a grown person cry." in addition to her novels, Padma's poetry has been published in literary journals such as Mobius, Snowy Egret, Parnassus, The Delhi London Poetry Quarterly and most notably Poetry magazine; and she is the founder of Diverse Verse. Follow Padma on twitter (@padmatv), visit her website www.padmavenkatraman.com, or meet her on ig/fb (@venkatraman.padma).
Malinda Lo is the New York Times bestselling author of Last Night at the Telegraph Club, winner of the National Book Award, the Stonewall Book Award, and the Asian/Pacific American Award for Literature, as well as Michael L. Printz and Walter Dean Myers honors. Her debut novelAsh, a Sapphic retelling of Cinderella, was a finalist for the William C. Morris YA Debut Award, the Andre Norton Award for YA Science Fiction and Fantasy, the Mythopoeic Fantasy Award, and the Lambda Literary Award. Malinda's short fiction and nonfiction has been published by The New York Times, NPR, Autostraddle, The Horn Book, and multiple anthologies. She lives in Massachusetts with her wife and their dog. She writes the biweekly newsletter Lo & Behold on writing and culture, and she can be found on Twitter, Instagram, and Facebook. Her website is malindalo.com.
Amanda Richards is the executive chef at the Highlights Foundation. Although her scholastic background is in elementary education, she has always had a love of cooking and apprenticed under chef Marcia Dunsmore here at the Retreat Center. She's a Food Network devotee and grew up watching Julia Child