We put out a call for memories and photos from past Highlights Foundation Summer Camps and Chautauqua, and our community came through!
From Debbie Meyer:
I attended Summer Camp in 2019 and it was one of the best things I've ever done for myself. The area is beautiful, the food is beyond delicious and the programs and people putting this all together are fabulous!
Disney has nothing on Highlights – it's the real magical place on earth!
It's an investment in your writing/illustrating career and definitely worth every penny. Even my suitcase was sad to leave.
Thanks for sharing, Debbie!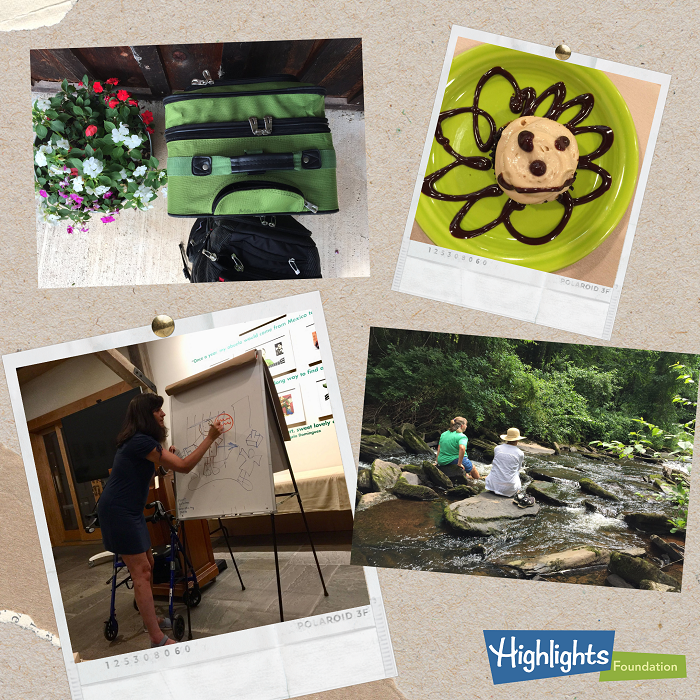 ---
From Cat Galeano:
Cat shared her story about receiving a scholarship to Summer Camp in 2018. She says:
"Summer Camp in Fiction 2018 was life changing for me. I had just graduated from my MFA program and felt lost as my support system had dissolved practically overnight.
I not only found a community and a safe space but I found MY community and MY safe place. One that has continued to teach me about craft, friendships, mentors, etc. but one that has also made me feel at home.
So glad I never left."
Thanks for sharing, Cat!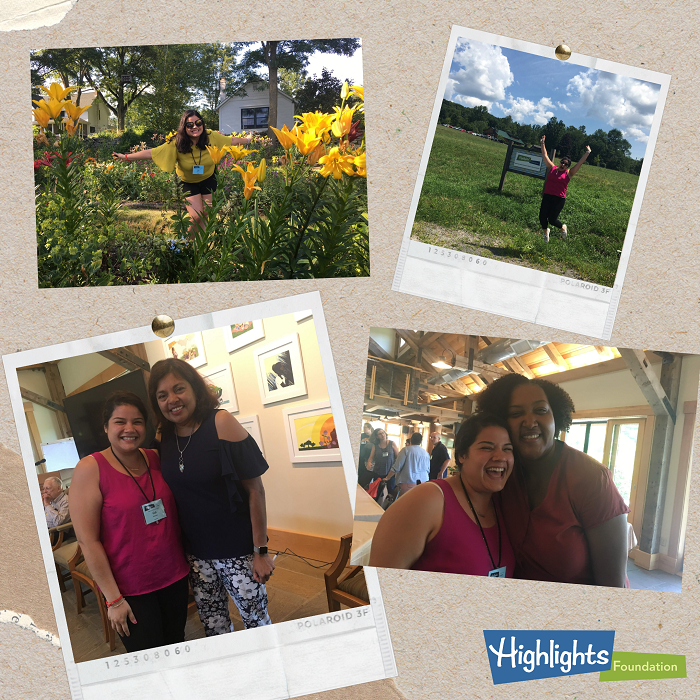 ---
From Padma Venkatraman:
Padma shared with us her memories from attending an early Highlights Foundation summer workshop at Chautauqua.
"Highlights is where I found my writing family–and a family that grew to include others," she said.
She recalled meeting Floyd Cooper and his wife and sons there. ("Floyd was like a brother to me," she said. "He even dummied a PB manuscript I'd written.")
She also talked about people she met through Highlights that she still relies on for support, like Carolyn, Jerry, and Alison. ("To this day Jerry sends us a Christmas card each year," she added.)
Thanks for sharing, Padma!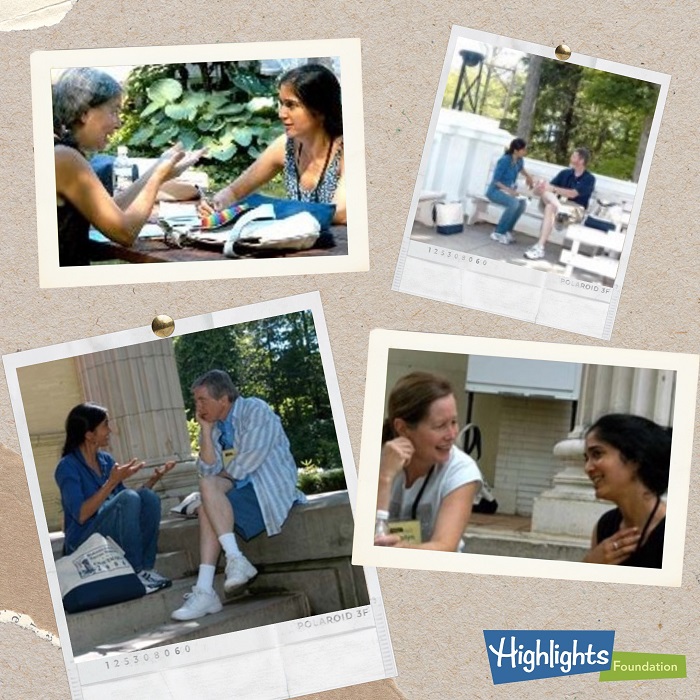 ---
From Amy G. Coombs:
Amy shared her memories from an early Highlights Foundation summer workshop at Chautauqua with us. We loved this one:
"Kent [the founder of the Highlights Foundation] introduc[ed] me to an up and coming debut author, Rita Williams-Garcia!
Besides meeting this fabulous woman (who I got to know better at Vermont College), what really struck me was Kent's utter delight in introducing a thrilling new author to…me. Not another face in the crowd to him, but hopefully a future new author."
—————
Kent's retired now, but whenever he's on campus, we see that same delight in connecting people who are doing this work to inspire kids. Our team also does our best to follow that example now.
Thanks, Amy, for sharing your memories and for being a part of our community.