FOR IMMEDIATE RELEASE
September 14, 2021
16 Muslim Storytellers Selected for Two-Year Children's Literature Fellowship Program
They will share opportunities to foster authenticity, community, and positive change for the industry, children & young adults
Honesdale, PA – The Highlights Foundation is proud to announce the cohort of 16 storytellers selected for a two-year fellowship program in children's literature. The fellowship will create space for more diverse and authentic Muslim narratives for children and young adults, and address common misperceptions of those narratives in the children's publishing industry.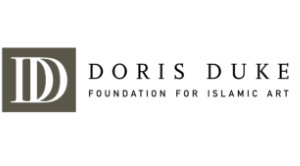 It is funded by a grant with the Doris Duke Foundation for Islamic Art's (DDFIA) Building Bridges Program. The mission of the Building Bridges Program is to support national efforts, working with U.S. Muslims, to increase mutual understanding and well-being among diverse populations for the benefit of building stronger, inclusive communities.
The cohort of storytellers is comprised of aspiring, debut, and established Muslim authors and illustrators living in the US and Canada whose work speaks to children and teens. They include Ashley Franklin, Autumn Allen, Diana Ma, Farhiya Samatar, Fatima Samatar, Haneen Oriqat, Heba Helmy, Huda Al-Marashi, Intisar Khanani, Khadijah VanBrakle, Loretta Chefchaouni, Melinda González, Mustaali Raj, Natasha Khan Kazi, Rhonda Roumani, and Selime Okuyan.
The program kicks off on September 14, 2021 with a virtual gathering for the fellows. It will include introductions and connection building to start a productive two years together.
"It was tough to narrow down to 16 from almost 300 storytellers who applied. If we could, we'd make everyone a fellow! We also wanted to ensure the group was not only ethnically diverse, but that we also had a rounded group with audience and genre. We know not every Muslim identity is captured here in just 16 fellows, but we feel it's a good starting point. This fellowship is only the beginning for Muslim storytellers to pave the way for everyone to be represented in the future, slowly but surely," said program coordinator and committee member Zaynah Qutubuddin.
The application process for the fellowship explored craft, the applicants' identities as Muslim storytellers, and their ideas about how their work and this program could impact both the children's publishing industry and the kids and young adults it serves.
While responses were as diverse as the applicants themselves, there was a shared passion for storytelling without traditional paradigms.
"To be a Muslim storyteller is to be confident, compassionate, sensitive, insightful, knowledgeable, and open to learning. It is to reach back into our collective past for the stories that lay the foundation for our identities and our futures. It is to witness our present condition, with its joys and terrors, strengths and challenges, and to record what you see. It is to imagine a future of greatness and to project that vision in stories that Muslims can relate to," said writer, editor, educator, and now fellow Autumn Allen.
There was also a shared hope for the program's potential to create transformational, generational change.
"While marginalized people are accustomed to making the mental stretch to identify with protagonists unlike themselves, this is an intellectual muscle that the dominant culture has not exercised often enough. Future editors' tastes will be shaped in childhood, and so writing for young readers is truly the best way to not only impact the literary landscape across genres, but across generations," said author and fellow Huda Al-Marashi.
"I started school as an ESL student. Then in second grade, my teachers moved me to the advanced reading group. The chapter books I was assigned felt so distant from my life as a Bangladeshi Muslim immigrant. But those characters—Laura, Matilda, Anne, Margaret—showed me a complex and beautiful American culture. I understood American culture, but the understanding wasn't mutual. This program is launching the authors, artists, and books that will reach children's hearts for generations to come," said Natasha Khan Kazi, an author, illustrator, digital content creator, and fellow.
Over the course of the two-year program, the storytellers will receive direct support in craft, mentorship, community, mental health, and bridge building with the publishing industry via the Highlights Foundation, in coordination with organizations and individual storytellers who, together, have spent decades calling for greater representation of Muslim storytellers and stories for children.
The Highlights Foundation is continuing work with the program committee to build out sessions and opportunities for the fellowship. If you or your organization can offer support to Muslim Storytellers and are interested in participating, please contact us.
***
CONTACTS:
George Brown, Executive Director, Highlights Foundation (George.Brown@highlightsfoundation.org)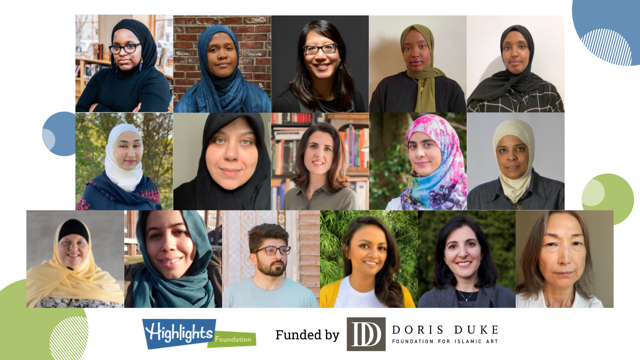 ---