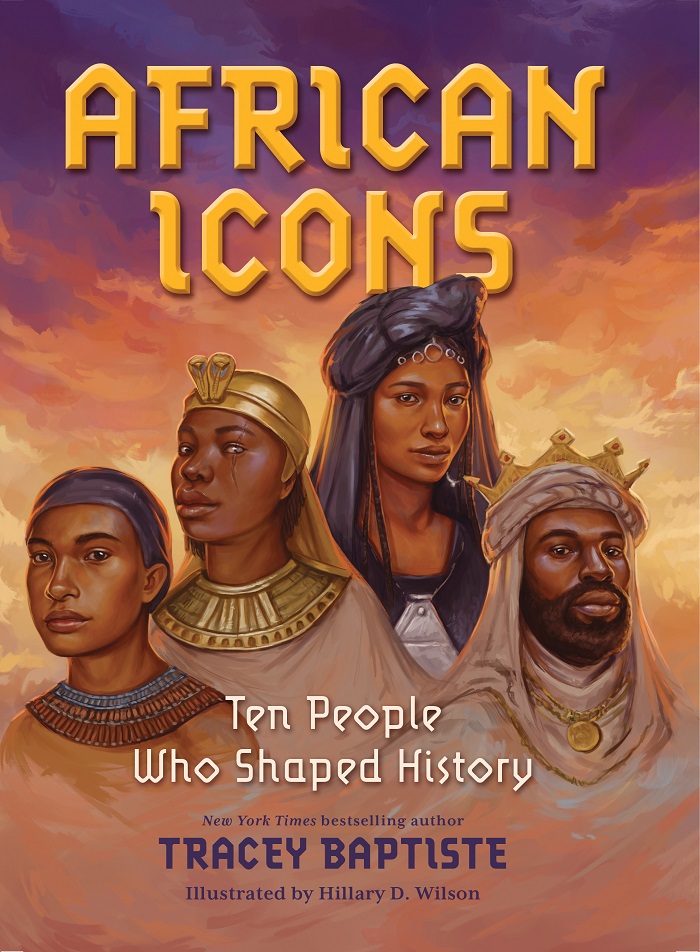 We're thrilled and honored to host the cover reveal for Tracey Baptiste's fall release, AFRICAN ICONS: 10 People Who Shaped History (Publication Date: October 19, 2021). Tracey is a Highlights Foundation friend, faculty, and Program Facilitator for the AMPLIFY BLACK STORIES program.
From Algonquin Young Readers, "In this gorgeous, designed work, author/illustrator duo Tracey Baptiste and Hillary Wilson teamed up to highlight the underrepresented side of Black history and Black excellence. Every year, American schoolchildren celebrate Black History Month. They study almost exclusively American stories, which are not only rooted in the struggle over enslavement and oppression, but also take into account only four hundred years of a history that goes back many millennia across the African continent. Through gorgeous full-color portraits of ten historical figures—from Menes, the first Pharaoh of Egypt, to Queen Idia, a sixteenth-century power broker, visionary, and diplomat—AFRICAN ICONS takes readers on a journey across Africa to meet some of the great leaders and thinkers whose ideas built a continent and shaped our world."
Congratulations, Tracey! Hillary! And, Algonquin Young Readers!