We're excited to welcome these Mentors for our inaugural Diversity Fellowship season! They will be dedicated to helping our Diversity Fellows through one full year of one-to-one professional coaching to build the Fellow's knowledge, skills, and aptitude in preparing their manuscript and/or art samples for submission.
Our 2019-20 Mentors: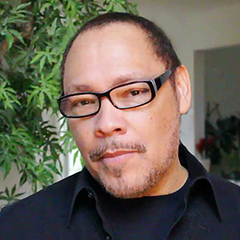 Floyd Cooper
Floyd Cooper is the Coretta Scott King award-winning illustrator of more than 60 books for children. Floyd started his career in illustration at Hallmark, after a successful career in the industrial side of art, he made the leap into picture books with Eloise Greenfield's Grandpa's Face. Since then Floyd has worked with bestselling authors including: Jane Yolen, Nikki Grimes, and Virginia Fleming. Floyd has illustrated and authored his own books, Jump!about the life of Michael Jordan; and the ALA notable book, Coming Home, about the life of Langston Hughes.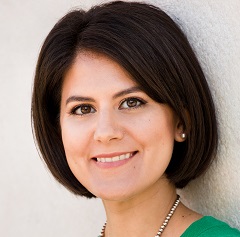 Emma Otheguy
Emma Otheguy is the author of the bilingual picture book Martí's Song for Freedom (Lee & Low, 2017) about Cuban poet and national hero José Martí, as well as the forthcoming Pope Francis: Builder of Bridges (Bloomsbury, 2018) and the middle-grade novel Silver Meadows Summer (Knopf, 2019). Martí's Song for Freedom received five starred reviews, from School Library Journal, Booklist, Kirkus, Shelf Awareness, and Publishers Weekly, and was also named a New York Public Library Best Book of 2017, a Kirkus Best Book of 2017, and a School Library Journal Best Book of 2017. Her short story for children "Fairies in Town" was awarded a 2014 Magazine Merit Honors by SCBWI, and her scholarly article "Sermonizing in New York: The Children's Magazines of Mary Mapes Dodge and José Martí" appeared in Ethics in Children's Literature (Ashgate, 2014).
Debbi Michiko Florence
Debbi Michiko Florence is the author of the Jasmine Toguchi chapter book series (JLG selections, the Amelia Bloomer and CCBC Choices lists, and a Cybils Award winner) and the My Furry Foster Family chapter book series. Her debut middle grade novel Keep It Together, Keiko Carter will be released in May 2020 by Scholastic. She also co-authored a picture book biography on Japanese American chef Niki Nakayama which will come out from FSG in winter 2021.
A former teacher and zoo educator, Debbi has spoken on panels at NCTE, Decatur Book Festival, Brooklyn Book Festival, among others; taught writing workshops; and presented at numerous schools. Debbi is a third generation Japanese American born and raised in California. Today, she writes books in her writing studio, The Word Nest, in Connecticut.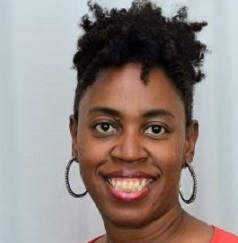 Paula Chase-Hyman
Paula Chase-Hyman doesn't mind being known as a Jane of all trades, Queen of none. But a single theme has followed throughout her career in communications–keeping her finger on the pulse of teen culture. Luckily, her long memory for all things young led to a career writing novels for children.
Paula's Del Rio Bay series helped introduce Dafina's YA line in March 2007 and was among the first of many popular fiction titles featuring Black protagonists. She's now also writing middle grade fiction. Her MG, So Done, will debut from Greenwillow Publishing summer 2018.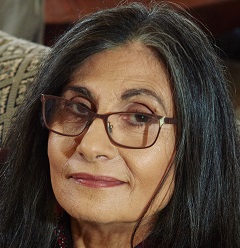 Yvonne Wakim Dennis
Yvonne Wakim Dennis is an award winning author of nonfiction books for children and adults including A Kid's Guide to Native American History (Moonbeam Gold and Silver Awards), Children of the United States (Bank Street Best Books) and Children of Native America Today (CCBC Choices, Notable Books for a Global Society, Top 100 Books of the Century). Dennis adores being a member of Bank Street Writers Lab, which helps set standards for excellence in children's literature. She interweaves environmental justice into all she writes and credits her diverse family (Cherokee/Sand Hill/Syrian) with her commitment to making an inclusive and multicultural world. She is the Education Director for the Children's Cultural Center of Native America and serves on the boards of While We Are Still Here and Coopdanza. In 2014, she received the Smithsonian National Arab American Museums's Best Children's Book of the year (A Kid's Guide to Arab American History) and is now on the awards selection committee. Dennis feels both humbled and blessed to be recognized for her writing and also grateful to be honored for her community work by receiving a Sanaka Award, a David Chow Humanitarian Award, and the Drums Along the Hudson/NYC Parks Service Community Lifetime Achievement Award. Her latest book, Native Landmarks and Festivals, A Traveler's Guide to Indigenous United States and Canada, takes tourists on a culturally accurate tour to fascinating places hosted by First Peoples. Although Dennis visited many of the sites in the book, but she is itching to experience the rest.
Diversity Fellowship Special Guests: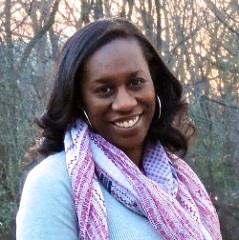 Leah Henderson, Program Facilitator
Leah Henderson has always loved getting lost in stories. When she is not scribbling down her characters' adventures, she is off on her own, exploring new spaces and places around the world. Her middle grade novel One Shadow on the Wall (Atheneum/Simon & Schuster) was sparked by one of those trips. Leah received her MFA at Spalding University and currently calls Washington D.C. home.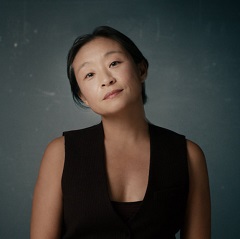 An Na, Special Guest, Session One
An Na was born in South Korea and grew up in San Diego, California. She is the author of three novels: A Step from Heaven, Wait for Me and The Fold. A forthcoming young adult novel: The Place Between Breaths, will be published by Atheneum: Caitlyn Dlouhy Books. Her awards and honors include the Michael L. Printz Award, International Reading Association Award, National Book Award Finalist, ALA Best Books for Young Adults, New York Times Book Review Notable, and Junior Library Guild Selection. She lives in Vermont. Her website may be found at: www.AnWriting.com.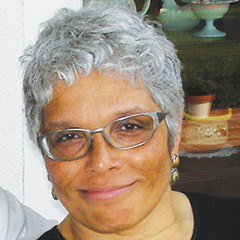 Pat Cummings, Special Guest, Session Two
Pat Cummings is the author and/or illustrator of over 40 books for young readers. Along with teaching children's book classes at Pratt and Parsons, she holds a summer Children's Book Boot Camp that brings writers and illustrators together with top editors and art directors.
Pat serves on the boards of the Authors Guild, the Authors League Fund and The Society of Children's Book Writers and Illustrators (SCBWI) and is a member of The Writers Guild of America. She also serves as Chair of the Founders Award Jury for the Society of Illustrators' Original Art Show.
Her most recent picture book, Beauty and the Beast, set in Africa, was translated from the original French fairy tale and retold by her husband, H. Chuku Lee, a founding member of NABJA. Her debut middle grade novel, Trace, is being published by HarperCollins this spring.
She can be reached at www.patcummings.com or followed on Twitter @PatCummingsBook.