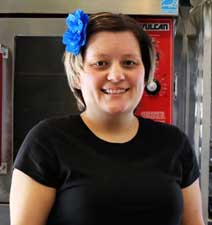 Our very own Chef Amanda visits the blog today. In working with the Barn kitchen crew, Amanda helps design our seasonal menus. She works closely with local producers to harvest the very best ingredients. It is important to us to feed our guests well so they are nourished to do the important work of writing and illustrating for our children.
Chef Amanda noted, "Today's recipe is an easy one and a favorite at the Barn. Anyone can make this dish, and it looks beautiful on the table because of the rich red and purple colors."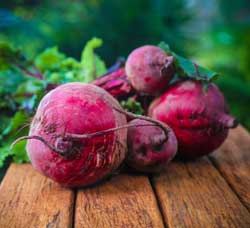 Thyme and Orange Juice Roasted Beets
By Chef Amanda
Ingredients:
12 medium-sized beets
3 tablespoons olive oil
1½ teaspoons fresh thyme leaves, minced
2 teaspoons kosher salt
1 teaspoon freshly ground pepper
Juice of 1 large orange
Preparation:
Peel and cube your beets (smaller chunks will roast faster).
Toss cubed beets with olive oil, thyme, salt, and pepper.
Arrange beets on baking sheet.
Roast for 35 to 40 minutes at 400 degrees until beets are tender, turning once or twice with a spatula.
Remove from oven and immediately toss with fresh orange juice.
Add salt and pepper to taste.
Serve warm.
Thank you for sharing, Chef Amanda! Next month Amanda will share her savory rosemary roasted chicken recipe. Be sure to come back for seconds!