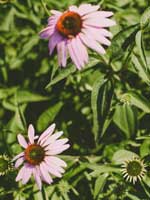 It's hard to believe another summer is drawing to an end here at the Barn. We've enjoyed the company of new friends and old, serving nearly 200 authors and illustrators throughout the season.
Summer Camp, our longest workshop of the season, also drew the largest crowd of the year. Nearly 30 writers of books for children and teens gathered at the Barn. We drank in a rainstorm or two, felt the heat rise along the gravel road to and from the Barn, and listened to the cheer-cheer of the Northern Cardinal in the trees. Mother Nature may have hosted our woodland retreat, but our faculty gave the workshop its spirit.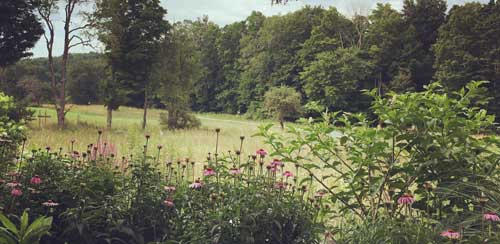 Kathy Erskine opened Camp with talk of authenticity. Most notably, she spoke of writing with an authentic voice and shared examples from her fellow faculty members' writing. Without prior arrangement, this speech influenced all critiques, keynotes, and presentations that followed throughout the week. Serendipitously, each faculty member brought a taste of his/her own voice and his/her own impressions of delivering authenticity to the page.
Mitali Perkins held workshops on setting and dialogue. In her keynote, however, she spoke of representation – not through voice, as Kathy had, but rather of author identities online. Mitali gave us much to consider when representing ourselves on social media. In addition, she explained that no matter an author's presence online, authenticity in the author's work is most important. She said, "I want books that let us be in each other's skin."
When Peter Jacobi asked us to consider the most important question, we all leaned into his words. We heard his advice for deciphering what to write and how we can become our stories. Peter's talk fit seamlessly into Jan Cheripko's keynote. Jan explored the question of why we write. He shared his personal path to writing with us and said, "Writing is an experiment in telling the truth."
Being true to yourself and your story was heralded in both Lamar Giles's keynote and Jillian Sullivan's address to the group. Along with a breakout session on preparing query letters and another about writing chapter cliffhangers, Lamar Giles spoke of the work he does with the organization We Need Diverse Books. Through personal stories and timely examples from today's books for children, Lamar addressed the very essence of what it means to write authentically.
Jillian Sullivan asked us to write before we think. To let our subconscious mind travel to places unplanned. To let our characters find themselves. While the plotters in the crowd gasped, Jillian assured us that a short burst of free-writing begets more writing. She said that what we find in unplanned writing is pure, true, and authentic.
Even in nonfiction, Susan Campbell Bartoletti reminded us, "When you choose to write nonfiction, you must write from a place of connection. Dig in. Find the connection to yourself."
Along with our Summer Camp core faculty, Clara Gillow Clark, Jessica Echeverria, and Adriana Dominguez helped answer questions, review work, and offer feedback. All mentors guided us in the discovery of our best stories.
Our 2016 Summer Camp program promised hours of mentorship, and this faculty did not disappoint. Their speeches and critiques highlighted the responsibilities we have to the children and young adults we serve, helping us grasp the importance of writing authentically for all readers.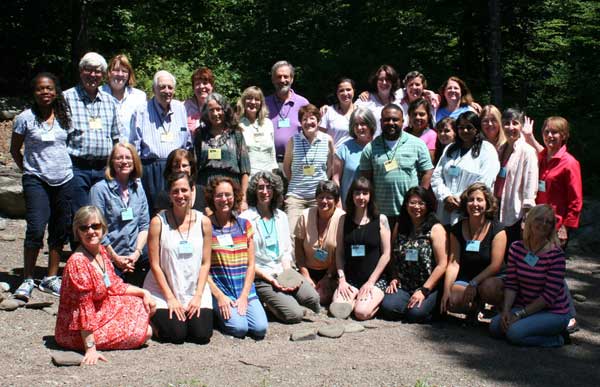 If you've never experienced our Summer Camp experience, maybe this is the year!