A few weeks ago, we hosted the spring retreat of the Eastern Pennsylvania Chapter of SCBWI. What a wonderful group of people!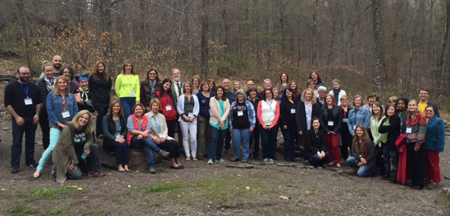 Kim Briggs, the Regional Advisor, made a lovely blog post today, A Highlights Foundation Thank You. From the post:
"The Highlights Foundation takes care of the comfy accommodations, delicious food, and attention to every detail in setting up for the event, so the Eastern PA SCBWI team can concentrate on bringing in amazing faculty and create interesting workshops to help foster our members' creative spirit."
Thanks, Kim! Also, thanks to illustrator Ky Betts, who drew these great pictures of these beloved Highlights Foundation folks.