Podcast #4: Melissa Wyatt on Inspiring Your Writing Practice with Prompts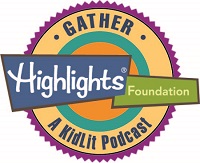 Melissa Wyatt, a special guest at our Whole Novel Workshop, talks about:
How writing prompts can be used to inspire your writing practice.
Writing prompt exercises that help you understand your book–even if they don't end up in the book.
The "deck" of prompts she created, and how she uses it.
Giving yourself permission to NOT do the prompts suggested at your workshop–if they will derail you.
Listen now:

Posted on: March 14, 2020
Tags: podcast, whole novel workshop, writing tips