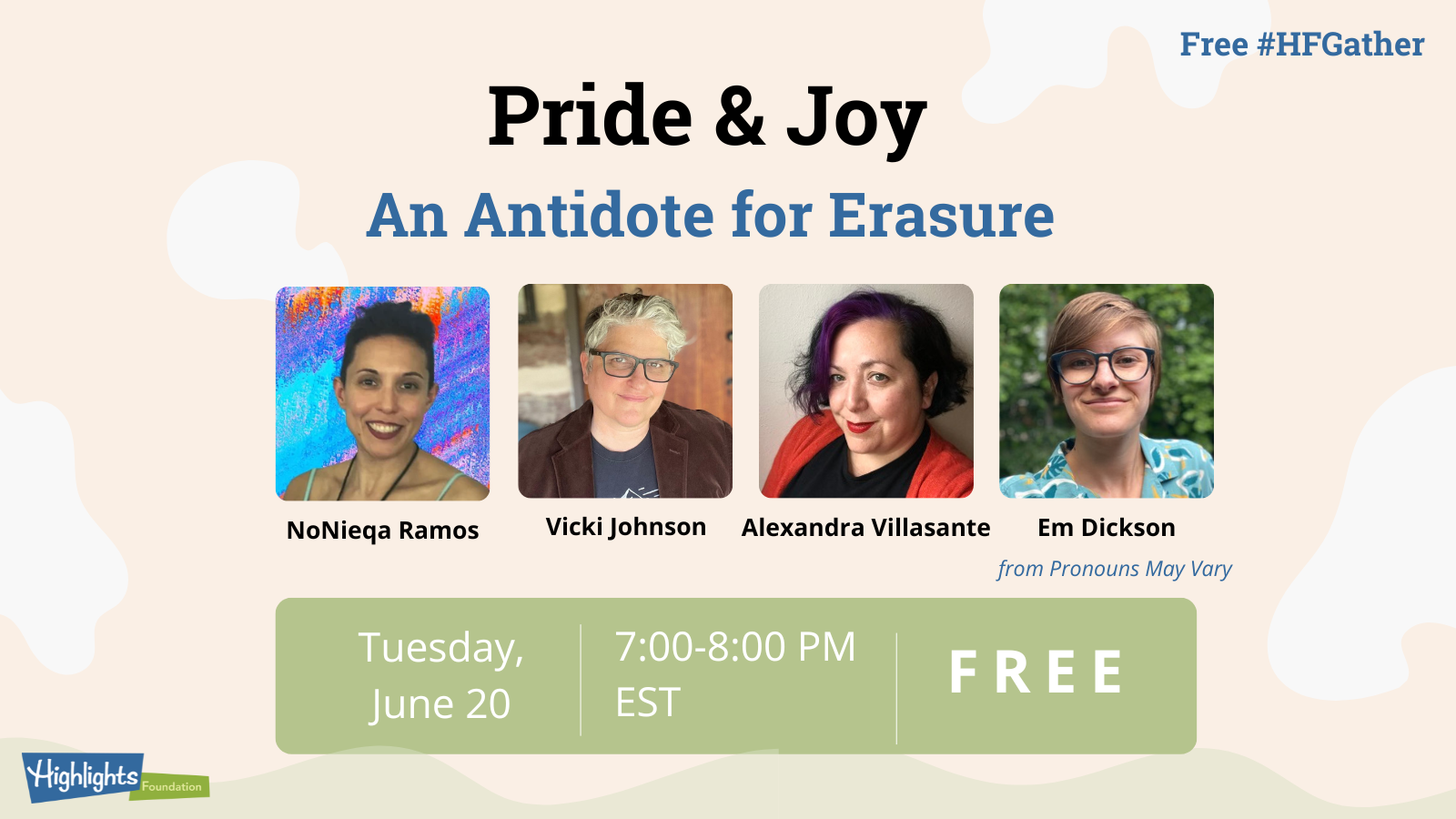 Authors NoNieqa Ramos, Vicki Johnson, and Alexandra Villasante will gather together to talk about illuminating and joyous books that we've loved, and projects that have brought pride and joy to our lives, even in unexpected places.
At the end of the session, Em Dickson will join us in conversation from the perspective of reader, writer, librarian, and founder of Pronouns May Vary.
The webinar will be recorded and made available after the session if you can't attend live.