Announcing the Susan G. and Gary S. Wheeler Whole Novel Workshop 50+ Award at the Highlights Foundation
The Whole Novel Workshop +50 Award is a merit-based award for an unpublished, middle grade writer, fifty years of age or older, who has been accepted into the Highlights Foundation Whole Novel Workshop or Writing the Unreal: The Whole Novel Workshop in Fantasy & Speculative Fiction. This annual award is intended to encourage older writers, who perhaps see writing for middle grade as an encore career or who seek encouragement as they continue pursuing their writing goals.
2020 Application Deadline is February 29, 2020.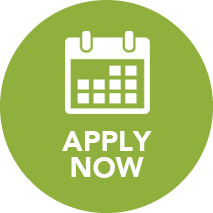 The Whole Novel Workshop is specifically designed for writers of middle grade and young adult novels. This unique program offers the one-to-one attention found in degree programs, without additional academic requirements, lengthy time commitments, or prohibitive financial investments. Our aim is to focus on a specific work-in-progress, moving a novel to the next level in preparation for submission to agents or publishers. Focused attention in an intimate setting makes this mentorship program one that guarantees significant progress. This year's Whole Novel Workshop dates are August 16-22. Find out more.
Writing the Unreal: The Whole Novel Workshop in Fantasy & Speculative Fiction offers the same one-to-one attention as the Whole Novel Workshop, but is aimed at writers of children's or YA fantasy, alternate history, science fiction, magical realism, paranormal romance, fairy tale retellings or horror. There are 2 Writing the Unreal workshops this year: May 10-17 and October 4-11.