Revision Retreat Online Course (June-July) Plus Onsite Retreat (Aug 9-13) 2020
August 9 - 13, 2020
Join Us To:
Learn revision strategies to help you find problems in your picture book, chapter book, novel, or narrative nonfiction manuscript. Listen to feedback that might reveal problems of which you were not aware. Spend time putting the strategies to work and strengthening your manuscript in preparation for submission. Learn the value of critique groups and practice with a model critique group. Discover how editors respond to manuscripts. Have one-to-one experiences with  faculty, including an in-depth critique of your work-in-progress up to 50 pages.
What You'll Learn:
Editors Eileen Robinson and Harold Underdown have been working with writers on revision for many years, both as independent editors and through their Kid's Book Revisions partnership. From that experience, they bring tested techniques for self-editing and revising, help you try them out, and give you time to use them to make your manuscripts stronger.
Part 1: Live Online Session and Retreat Introduction
June 8
Learn how to "read like an editor"
Meet other Retreat students
Get an overview of what's to come
Please note: the "Live" session will be recorded and available to watch at another time, if needed.
Part 2: Online Revision Classes
June 8-July 8
Work through videos and handouts in sessions on:
Getting feedback from others
Big picture revision
Sentence-level self-editing and polishing
In Part 2, you'll have your first one-to-one consultations with faculty to make goals for pre-Retreat and at the Retreat.
Part 3: Pre-Retreat Revision Time
July 8-August 8
Begin to apply revision techniques from online classes in Part 2.
Prepare to work towards goals set with faculty at Retreat.
Part 4: Retreat at Our Retreat Center
August 9-13
Improvisational and creative techniques to generate new material.
Participate in optional critique groups.
Practice more revision techniques with free writing time.
Dig in and revise your manuscript.
Learn from our guest editor how editors work with authors.
Contribute to group discussions and share favorite techniques.
Meet with faculty for two more one-to-one consultations.
Attend If:
You are working on a manuscript or have completed a draft of a manuscript and want to take the next step. If you want help with your picture book, novel, graphic novel or nonfiction work, this course can help you make it stronger.
You're ready to clean up your manuscript. We'll help you get it ready for submission!
You're just starting to write for children. All writers need to revise! This course will give you powerful revision techniques.
You're published or an experienced beginner and need a refresher. You may have your favorite revision techniques, but you'll benefit from learning new ones.
You've attended a previous Revision Retreat. If you've been here before, you know just how valuable these techniques are–so bring your next project back!
You've taken some craft workshops with us. If you have taken one of of these workshops you may find this course of special interest: Everything You Need To Know About Children's Book Publishing: A Crash Course; PB&J: Picture Books & All That Jazz; Summer Camp; Summer Camp in Nonfiction; The Ins and Outs of a Picture Book and Its Many Forms; Novel Beginnings; Writing for All Young Readers.
Still not sure if this is the course you need? Watch a video where Program Director Alison Green Myers talks in detail about Filling the Writer's Toolbox and our Revision Retreat.
Do you need a finished novel to bring to the revision retreat?
Bringing a whole novel to the Revision Retreat might optimize what you'll get out of the workshop, but it's not a requirement. You'll first engage with this workshop in June; you won't actually come to the Retreat Center until August–so you might not have a finished manuscript when you start, but you might be working towards that finish in August. You might also use the Retreat as a way to revise and know what you're looking for as you build out the rest of your novel. Maybe you've written the first 100 pages of your novel, and then you really start to engage in what this revision process looks like–and then it starts to help you outline what the second half of your novel could be. You could use this workshop in both ways.
Agenda
Online Agenda (see above)
Retreat Agenda:
Day 1
Afternoon
Arrival and check in
Evening
Appetizers & Dinner.
After dinner: getting acquainted and sharing of "touchstone" books, schedule review.
Day 2
Morning
Breakfast
Re-Imagining Exercise, Eileen
Free writing and revision time
Individual appointments and goal-setting with Eileen and Harold
Afternoon
Lunch
Free writing and revision time
Optional critique groups
A walk before dinner!
Evening
Appetizers & dinner.
Day 3
Morning
Breakfast
Re-Imagining Exercise, Eileen
Free writing and revision time
Individual appointments and goal-setting with Eileen and Harold
Afternoon
Lunch
Free writing and revision time
Groups and beta reader pairs may choose to meet and give each other feedback
A walk before dinner!
Evening
Appetizers & dinner.
Day 4
Morning
Guest editor presentation
Publishing Q & A Panel
General wrap-up session, sharing of plans and goals
Afternoon
Lunch and farewells
Resources
Kid's Book Revisions website
Links to books and websites related specifically to revision. Learn more.
Using a Revision Grid to Break Down Your Story Into Elements
By Harold Underdown
It can help to look at your story in a fresh way, and if you don't have a critique group at hand, it can be very useful to put your story in a different form, which can reveal problems that may not be apparent when you just read over the manuscript. One technique that we have found very useful, and which we teach at our Revision Retreat and in online workshops, is the revision grid. Read more.
Top 10 Reasons You Need to Revise Your Manuscript
by Harold Underdown & Eileen Robinson
Why revise your manuscript? Good writers get their manuscript right the first time, don't they? Not in our experience! Here are some of the reasons you might need to revise your manuscript. Read more.
As Simple As Possible: Three Ways To Tighten Your Prose, by Chris Tebbetts
One of my guiding principles echoes the famous Einstein quote, that "Everything should be made as simple as possible, but no simpler." For me, that means keeping my prose as clean and focused as I can, while also making sure that I don't overdo it with the economy. Read more.
Tools and Tips on Character Revision, by Harold Underdown & Eileen Robinson
Want to create characters that step off the page? Here are some cool tools and tips you can play with to explore the many sides of your character. Cool Tool #1: Secondary Characters are People Too. Read more.
Who, What, Where, and Usually Why: Revising Scenes, by Sage Blackwood
When I draft and revise my novels, I divide them into scenes. A scene is a capsule of story. It's usually one sequence of action, in one setting, in one moment of time. When time and place have changed, that's a new scene. Here are some things I look for when revising a scene. Read more.
Seeing Your Manuscript by Listening
by Harold Underdown & Eileen Robinson
One of the challenges all writers face is seeing a manuscript clearly when tinkering or polishing, instead of seeing what you believe is there but may not be. Reading a manuscript over and over often does not help, so we recommend getting a new perspective by listening. Read more.
Shrink Your Manuscript, by Darcy Pattison
Writing a great scene is easy. A novel, however, adds layer after layer of complexity until it's hard to keep everything straight. What novelists need is a simple way to take the abstract and make it visual. Writing teacher Darcy Pattison uses the "shrunken manuscript" technique to visualize a novel's narrative arc, the emotional journey and much more. Read more.
How to Start Revising That First Draft, by Harold Underdown
The first draft of your manuscript is done! What next? Most writers know that it's not really done, and that in fact they need to revise. But where to start? How to start? Don't ask yourself to do the impossible. Very few people can start revising a manuscript immediately after finishing it. So first, let it sit. Read more.
The DIY Home Guide to Repair for Your Story, by Susan Campbell Bartoletti
our rough draft is your "get words on the page" stage. It's not a first draft. You won't know what your book is about until you have written your story from beginning to end. So write it through. Trust that your ending will inform your beginning. Once you've written it through, you will be ready for a true first draft. Read more.
Testimonials
"Harold and Eileen had so much wisdom and resources to share. Their presentations were informative and engaging. The prompts and other writing and reviewing activities encouraged us to think out of the box and also meet our fellow conference-goers. My idea of my own work radically changed a few times! I love that I was presented with new perspectives on how to see my writing. I was happy to receive 2 beautiful books to help me in revision, and I was very glad to talk to Ellen Cormier and Cherie Matthews and hear what they had to say about the industry."
"Harold and Eileen were very knowledgeable and approachable. They were always willing to answer questions and give feedback as well as to spend time getting to know us. They gave helpful suggestions and the mentoring experience showed me what I needed to work on and what steps to take to do so. They did a great job!"
"The revisions retreat was really great. I have a number of solid and helpful revision tool takeaways, including some really strong, revised pieces. I met with my agent this morning, and he was impressed with where we got things and came up with a new submissions list."
Scholarships Available
Scholarships are available for this workshop:
Application deadline is March 10, 2020. Scholarships will be announced April 19, 2020.
Click here to apply!
For more information about scholarships, click here.
Faculty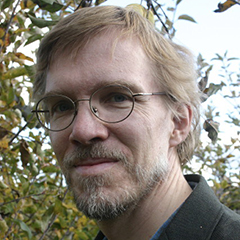 Harold is an independent children's book editor and consultant who works with authors and publishers on manuscripts, books, and strategy.…
Learn more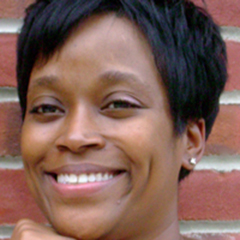 Eileen Robinson has worked with children's writers all over the world for over twenty years. Former Executive Editor at Scholastic…
Learn more
All-Inclusive Event Cost: $1,299.00
All-inclusive registration includes workshop tuition, lodging, meals, beverages, and snacks. Free shuttle service is available from Scranton/Wilkes-Barre (AVP) International Airport. Airport pick-up at Newark Airport is also available for $75 round-trip.
We offer payment plans as low as $75/month. We'll be in touch with details after you register.
Do you want help finding a workshop or resources that will fit your needs?
Talk to one of our ambassadors.
workshop information
The onsite retreat begins with dinner on Sunday, August 9 and ends with lunch on Thursday, August 13.