Give a Highlights Foundation Gift Certificate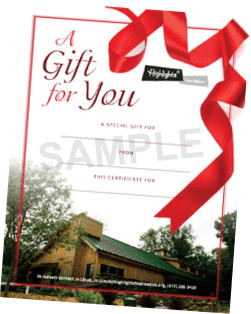 If you know someone who dreams of writing or illustrating for children, you can help them take a step in the right direction by giving them a Highlights Foundation gift certificate.
Purchase any denomination you like and your recipient can use it towards a formal workshop or Personal Retreat of their choice. Or purchase a full workshop they've been dropping hints about! You'll find the most up-to-date list of workshops here.