Ways to give to The Highlights Foundation: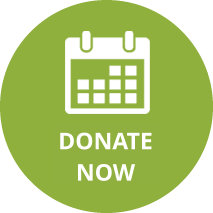 One-Time Donation:

Click here to make a secure donation through our website
Send a check to The Highlights Foundation, 814 Court Street, Honesdale, PA 18431
Donate via your Amazon account

Recurring Donation: Click here to become an Anti-Bias Book Bearer with a monthly recurring donation.
Put your favorite word on a stone in the Word Garden! Purchase here.
Gift Certificates: Click here to purchase.
Support us with the AmazonSmile program. We will receive a portion of each eligible purchase that you make. Just visit smile.amazon.com and search "Highlights Foundation Inc." Once you've made your selection, AmazonSmile will remember it each time you return.
Support Areas
Where it's Needed Most
Become an Antibias Book Bearer for as little as $10/month
In honor of a loved one or friend
Building and Campus Fund
Legacy and Estate Giving
The Highlights Foundation relies on gifts from donors like you for 25% of our expenses. We are a 501(c)3 public charity dedicated to improving the quality of children's literature by helping authors and illustrators hone their craft.