Storyteller: Autumn Allen
Autumn is an educator, a writer, a reviewer, and a scholar of books for children and young adults. She is a senior editor at Barefoot Books, and the outgoing Writer-in-Residence with the Associates of the Boston Public Library, where she worked on her historical young adult novel, ALL YOU HAVE TO DO, about two young men connecting with movements for Black liberation from within white educational institutions. Her work centers children's literature as a tool of cultural transmission and as a potential site of cultural transformation. Her debut picture book, STEP ON BOARD: SCULPTING A MEMORIAL TO HARRIET TUBMAN, illustrated by Ekua Holmes, is scheduled to be released with Knopf in 2025.
Follow Autumn Allen:
How will Muslim children see themselves in your stories?
"I returned to my love of writing and began writing fiction for children because I saw how my children were affected by constantly reading stories that did not represent them or their realities. As I learned to articulate in my master's program in children's literature, it is the assumptions and cultural background within children's literature that convey messages about what is "normal" and good. Accordingly, I aim to show Muslim children that they are central too by writing stories in which their cultures form the background and setting, without explanations that center the comfort of nonMuslim readers. My characters are based on children in our communities, and will be familiar to Muslim children reading them. The delight of knowing that a story was written for you is one that every child should experience.
In particular, I am eager to show African American Muslim children that they can be proud of both their religion and their culture. Within African American communities, the Black church is a major institution, and books for Black children often highlight that, which can make Black Muslim children feel unsure of where they fit. Stories about Muslims often feature second-generation immigrants, which is wonderful, but also does not include African American Muslims. I hope to contribute to a body of work that celebrates the long history of Islam in America that started centuries ago with the arrival of African Muslims and continues through today as an influential piece of American culture. When Black Muslims see that, even as a minority within a minority on two sides, their heritage has been essential to the American story, they can feel more pride and confidence in who they are."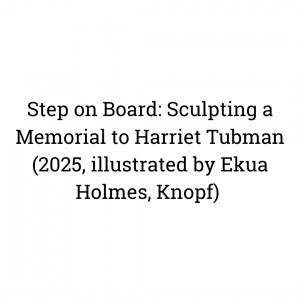 See all Storytellers in our Muslim Storytellers Fellowship Cohort.