The Brown Bookshelf Presents: Amplify Black Stories
A Year of Connection for Black Storytellers & Bridge-Building for Children's Book Publishing Professionals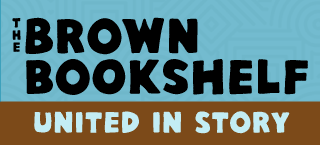 In partnership with the Highlights Foundation, The Brown Bookshelf presents this year-long program set to amplify Black stories, with a focus on supporting Black storytellers while confronting industry challenges and fostering change. There will be two cohorts/tracks in the program: one for Black creators and one for publishing professionals.
The publishing cohort will include a diverse and inclusive gathering of executives, editors, marketing, and design staff from publishing houses. Sponsoring publishers and organizations can empower and fund Black creators and enable staff members to participate while supporting this collaboration to dismantle the systems of racism that exist within the children's publishing industry.
For publishing professionals, the program goals are:
Participate in discussions and interact with Black storytellers, educators, booksellers and other influencers who are leading the conversations toward racial equity.
Supplement your existing work around Equity and Inclusion.
Gain a deeper understanding of how to effectively support and market the work of Black authors and illustrators.
Assess current states and examine case studies to see what's working across the industry–and re-imagine possibilities.
Build a deliverable plan to effect real and lasting change in your organization.
Opportunities to Join and Support the Program:
In addition to supporting Black creators and this program collaboration, your sponsorship of this program enables you to enroll staff members who can work to build an action plan for your organization.
Benefits of Sponsorship:
A clear demonstration of your commitment to Black creators and their work.
Professional development for both Black creators and your staff.
Mutual success as Black creators flourish.
Your house's name and logo will be included on materials/promotion related to the program.
Sponsorship Levels
Sustain: $12,500
Fund up to four creators for this program
Empower and fund up to six staff for this program
Provide an additional named scholarship for two unpublished Black Creators to attend another Highlights Foundation program that matches your mission
Fortify: $10,000
Fund up to four creators for this program
Empower and fund up to six staff for this program
Partner: $5,000
Fund up to two creators for this program
Empower and fund up to four staff for this program
Strengthen: $2,500
Fund one creator for this program
Empower and fund two staff for this program
Support:
Black Creator Track: $1,500
Publisher Track: $1,000: Empower and fund one staff for this program
See current sponsors below.
Sign up and pay online here or contact us to receive an invoice at support@highlightsfoundation.zendesk.com. Or mail a check to Highlights Foundation, 814 Court Street, Honesdale PA 18431 and include The Brown Bookshelf Presents in the memo. Thank you for your support.

---
Program Sponsors
Sustain Level Sponsors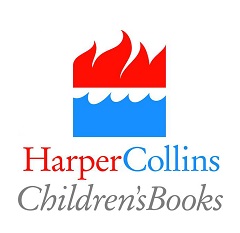 Partner Level Sponsors
---
Strengthen Level Sponsors
---
Support Level Sponsors
The Highlights Foundation positively impacts children by amplifying the voices of storytellers who inform, educate, and inspire children to become their best selves.