Announcing the 2017 Suzanne Bloom Scholarship for Artists
The Highlights Foundation is honored to announce the final scholarship from our 2016 artist-in-residency program. The artist-in-residency program was established to celebrate the commitment select authors and illustrators have made to the field of children's literature and to raise awareness about projects from our residents that we feel will have a lasting impact on readers of all ages. New honorees will be announced each year.
At the final artist-in-residency of 2016, a reception was held to celebrate author/illustrator Suzanne Bloom. Of Ms. Bloom, Alison Green Myers said, "Suzanne embraces the read-aloud. She gives attention to the adults reading and the children listening and watching. She is a master at this dance, seen time after time in all of her stories, but most especially with our friends Goose and Bear."
Goose and Bear are the beloved characters in Suzanne's series, which began with Theodore Seuss Geisel-honored A SPLENDID FRIEND, INDEED. Guests were treated to a read-aloud of the book during the reception as well as a selection from the 2013 Pennsylvania's One Book, Every Young Child award-winning THE BUS FOR US. Of the book, Mrs. Green-Myers noted, "With limited text – very limited, not quite 100 words – and a predictable pattern, Suzanne invites her readers to play a game with Tess and Gus. Is this the bus for us, Gus? No, Tess. Reading pictures was never more fun.
On a trip to our public library with my students during the One Book, Ev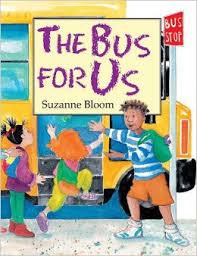 ery Young Child program in 2013, I had a child sitting with me. We were listening to the story when the child turned to me and said, 'I'm really good at this game. I know all my trucks.'
At this game.
That's what Suzanne does. She creates a visual and vocabulary-rich game for her little readers. In her books, children can figure out the game of reading, some for the first time. This is magic."
The evening concluded with the announcement of the 2017 Suzanne Bloom Scholarship for artists.
The
2017 Suzanne Bloom Scholarship for Artists
states:
            In honor of her great contribution to children's literature, the Highlights Foundation is pleased to create the 2017 Suzanne Bloom Scholarship. This scholarship provides full tuition to a qualified 2017 Highlights Foundation program. Recipients are selected on two criteria: seriousness of purpose and financial need.
Suzanne will help us identify, review, and award a recipient for this scholarship.
To apply, artists should download a copy of the scholarship application here. Please include the subject heading: 2017 Suzanne Bloom Scholarship Application.
All applications must be received by midnight on December 15, 2016. One winner will be notified by January 15, 2017 and announced publicly on January 30, 2017.
Please find details about the 2017 Meg Medina Scholarship, the 2017 Jerry Spinelli Scholarship, and the 2017 Eileen Spinelli Scholarship by clicking on the scholarship names.
Posted on: October 21, 2016
Tags: 2017 workshops, artists-in-residence, faculty spotlight, scholarships