What to expect from a Highlights Foundation retreat
An author who recently attended a Whole Novel Workshop commented that we haven't done enough online to help explain the Highlights Foundation experience to people who are just getting to know the Highlights Foundation.
He was referring to the nurturing environment where artists are encouraged to be free and take chances, to spend the time they need working on their craft. It's a place that allows the camaraderie of peers, yet the privacy to work. And the food and the surrounding 1,300 acres of woods all make a setting befitting the muses.
So instead of trying to figure out how to say all this in a lengthy description, we pulled together some blogs from writers who have shared their experiences. Here are a few links to get a better idea of what to expect from the Highlights Foundation:
"How to sum up my first visit to the Highlights Foundation? In one word: magical."—Joanne R. Fritz [read more]


A scene from Joanne's afternoon walk.


"I leave here changed."—Michelle Haseltine [read more]


Michelle's nourishing meal.


"It opened a floodgate of creativity right when I desperately needed it."—Jamie Beth Cohen [read more]


The view from above Jamie's boots.


"It's the ultimate safe place where writers can explore and take chances."—Sarah Aronson [read more]


Sarah's magical writing place.


"It was like a spa for writers…I felt like a pampered princess all week."—Hannah Karena Jones [read more]


Inside Hannah's "quaint cabin."


"A million thanks to the Highlights Foundation for their work in raising writers in the Barn – shaping and celebrating, teaching and lifting up. I left the Barn with a new lease on my writing life."—Kelly Hochbein [read more]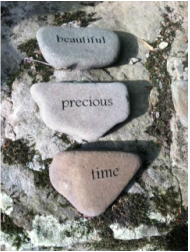 Take some beautiful, precious time for yourself and schedule a fall retreat. You can work alongside one of our Artists-in-Residence; bring bring some friends or your writing group; or just schedule some solo time. We hope to see you soon!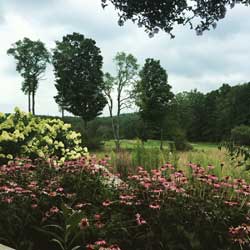 Posted on: May 2, 2017
Tags: personal retreats, The Experience