We'd like to thank Ashley Wolff for this colorful blog post! Ashley is co-faculty, along with Denise Fleming, for our Color, Light, Line & Texture Hands-on Workshop. Note: this was originally posted on Ashley's blog.
Clean water
Soft brushes
Heavy paper
Cool vs Warm
Pthalo vs Ultramarine
Primaries, secondaries, tertiaries, complements
and a huge variety of grays.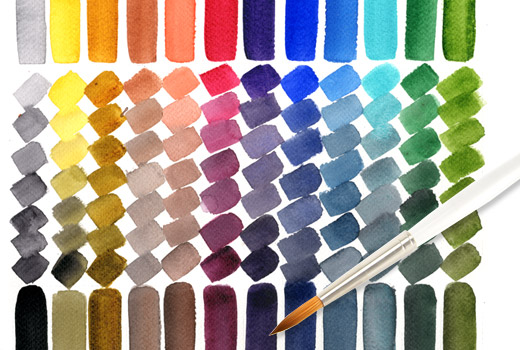 A brush charged with water can lift a clean line or destroy a wash.
A spray of rubbing alcohol doesn't make a dent on a dry wash, but drip it onto wet paint and you have fantastic, blobby bullseyes.
A sprinkling of salt makes "stars" on a damp night sky.
Crumpled plastic wrap makes blocks and angles.
Your smooth, even wash depends on keeping a wet 'bead' moving along under your brush.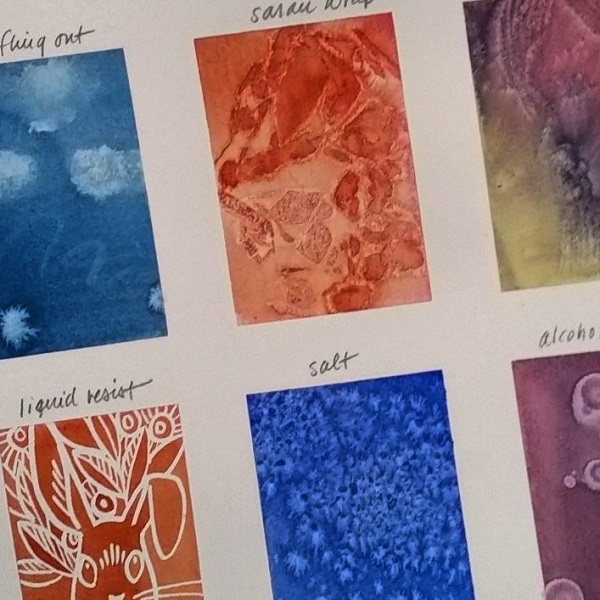 Glazing color over color makes every possible combo, yet all you really need to make a whole spectrum are RED, YELLOW and BLUE.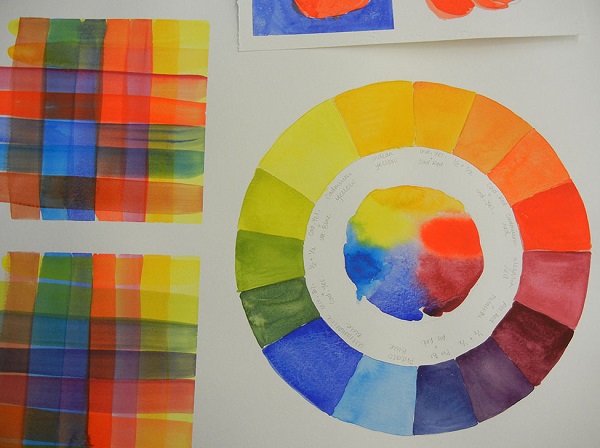 Then layer red over blue, over yellow to create simple "shadow paintings".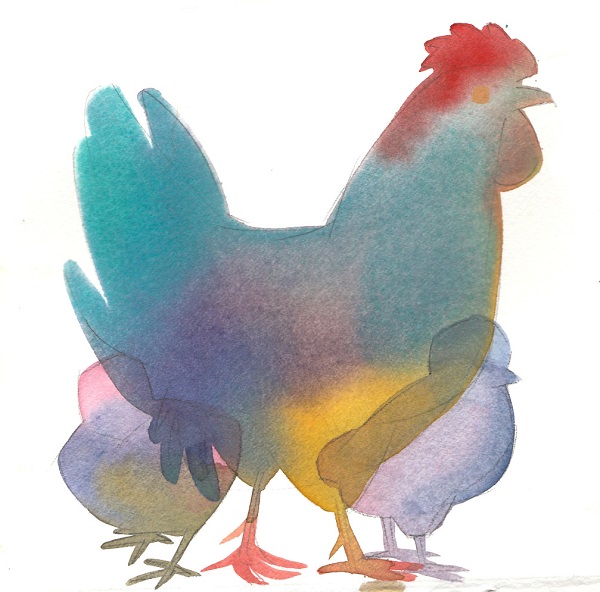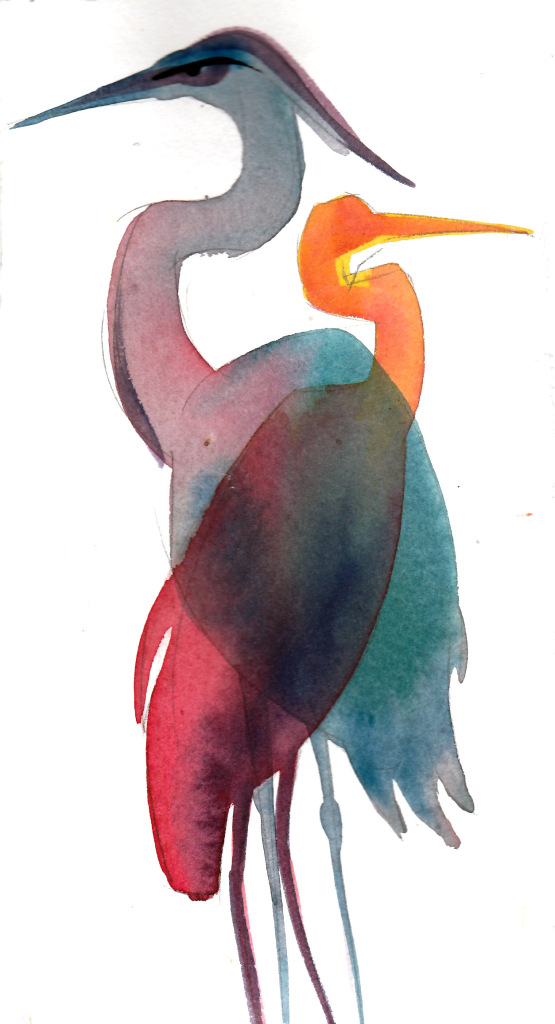 Or use a "negative" painting technique that layers from light to dark to create a deep, mysterious painting.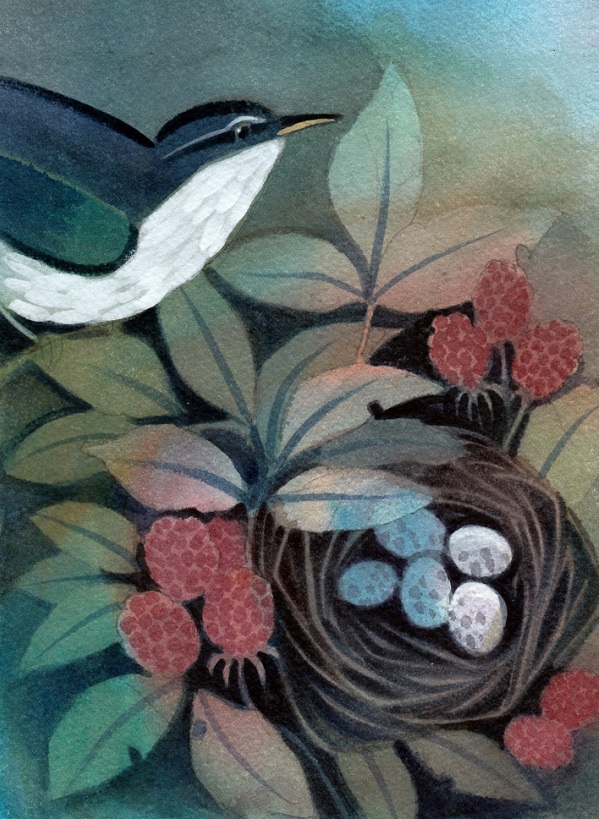 Or use a resist medium to create a design, then pour the paint on top.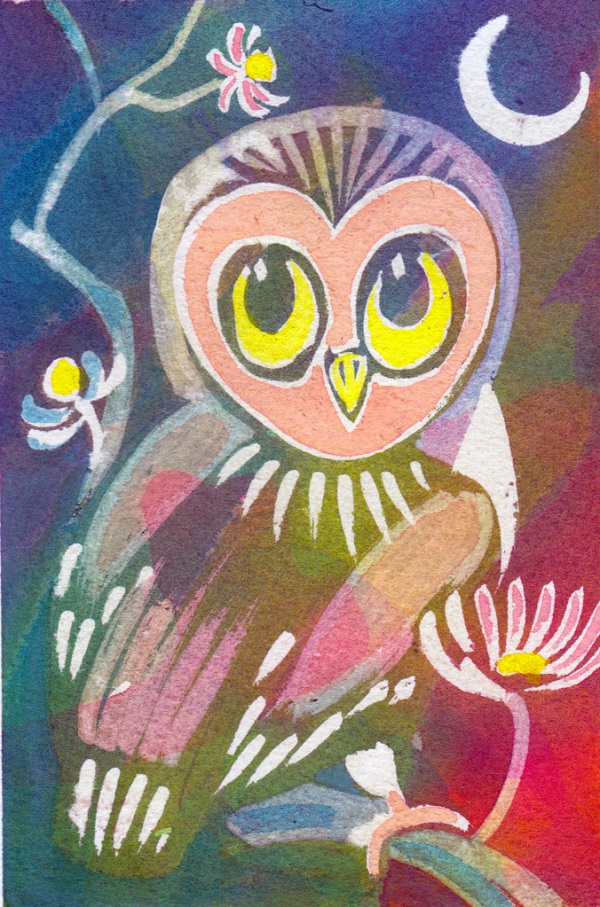 ---
You can follow Ashley Wolff Art on Facebook, her website, her Etsy shop, or on Instagram