Looking ahead to our upcoming Crafting Successful Author Visits workshop, we'd like to welcome these talented students! Our faculty will be helping them create or improve their school visit program.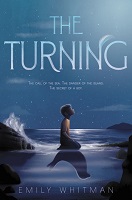 Emily Whitman
emilywhitman.com
The Turning, coming July 2018 from HarperCollins
Presentation: From Spark to Story
Emily Whitman finds the spark of her stories in myth and folklore, but sparks need fuel to grow. Emily shares how she used research and sense perceptions to discover characters and bring their world to life in her novel The Turnin. Celtic folklore tells of selkies who take the form of seals in the sea and humans on land; The Turning is about a selkie boy in our times, searching for where he belongs. What would it be like to experience the world in a seal's body? Emily brings the adventure of research to life, and shows how discoveries about seals, puffins, and killer whales became scenes in the book. She'll lead students in a group exercise on using sense perceptions to describe treasures from the shore. Target audience, grades 3 – 6.
---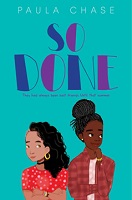 Paula Chase Hyman
paulachasehyman.com
So Done, coming August 2018 from Greenwillow Books
Del Rio Bay Clique Book Series (5 Books)
Presentation: Mirrors & Windows: The Card Game
Books are like candy, there are way too many types to say you don't like any of them. Using an interactive card game, author Paula Chase will help students identify whether they prefer books that reflect their own image or give them a window into a new world. The pros and cons of each type of reading experience will be explored to highlight the importance of selecting both types of books when reading for pleasure.
---
Janet Slingerland
janetsbooks.com
Explore Atoms and Molecules! With 25 Great Experiments, Nomad Press
Engineering the Eiffel Tower
What Makes the Sky Blue?
The Secret Lives of Plants
And more!
Presentation: Elemental Discovery
Using visuals, author Janet Slingerland will discuss atoms, molecules, and elements. She will then lead an interactive demonstration of how one element (phosphorous) was discovered.
---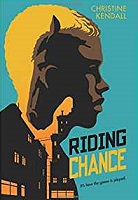 Christine Kendall
christinerkendall.com
Riding Chance, Scholastic
Presentation: Ripped From the Headlines: Where Do Ideas Come From?
Join Christine Kendall as she deconstructs the source of inspiration behind her debut novel, Riding Chance. She'll explore where ideas come from and where they may lead. Target audience, ages 10 – 14.
---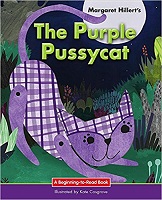 Kate Cosgrove
k8cosgrove.blogspot.com
The Purple Pussycat: 21st Century Edition, Norwood House
Presentation: KidLit: My journey from Sketch to (Book)Shelf
Starting with how I was first inspired at the age of 9 to become a professional bookmaker through the adventure to publication. Included with my presentation will be examples of my work from Elementary school (Young Author's Program) to the agent search, through the sketching process to the finished book. Also included will be an illustration demonstration.
---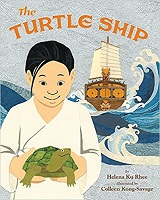 Colleen Kong Savage
KongSavage.com
The Turtle Ship, coming in June 2018 from Lee & Low Books
Presentation: CUT IT OUT! Making Pictures with Color and Collage, Art Workshop with Colleen Kong-Savage
In a hands-on workshop we explore how colors affect the way we look at a picture. We cut out figures from paper and see how colors suggest emotions and how colors look different in each other's presence. In workshops with older kids, students have another option, in which they learn my collage illustration technique and recreate a turtle character from the book.
---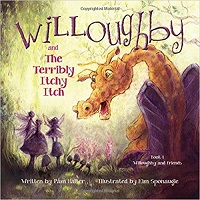 Pam Halter
pamhalter.com
Willoughby and the Terribly Itchy Itch, Fruitbearer Publishing
Willoughby and the Lumpy Bumpy Cake
Presentation: My Journey to Publication
Author Pam Halter works to write stories that inspire and entertain because she believes a good story can teach great truths. She likes to call herself "a missionary of the written word" knowing her books go places she can't. Pam will introduce students to her friendly, yet clumsy dragon main character, Willoughby by sharing his story and her own.
---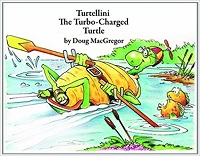 Doug MacGregor
dougcreates.com
Turtellini The Turbo-Charged Turtle
Turtellini's Amazing Sky High Adventures
Presentation: Let's Travel to Amazing Places with Turtellini
Author and illustrator Doug MacGregor will read excerpts from his two children's books. He will take students on a journey of wonder and imagination with the world's smartest and fastest turtle. Brainstorming with the kids, we will dream up new inventions for Turtellini and wonder where it will take him. So class, where will our famous turtle inventor take us next?
---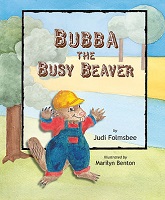 Judi Folmsbee
judifolmsbee.com
Bubba The Busy Beaver
Preposterous Pebbles
Presentation: Moved, What Did We Find?
Judi Folmsbee is an educator, speaker and writer. When she moved into a new house she had built in the woods, she discovered a family of beavers living in the wetlands behind the house. In her presentation she shares about how this led to her writing Bubby, the Busy Beaver, a picture book that takes readers along on the journey of a two-year-old beaver.