Padma Venkatraman: Perfectly Plotted
We'd like to thank Padma Venkatraman for this blog post! Padma is co-faculty, along with Grace Lin and Kathi Appelt, at our upcoming course Bringing Your Plot to Life: A Two-Part Mini for Novelists. As she says below, she has "managed to successfully plot my way through to the end of four novels" and shared some tips with us.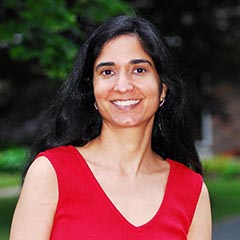 E.M. Forster described plot succinctly and accurately. If an author tell us that the queen died and then tells us the king died, that is not plot, he pointed out. However, if an author shows us that the queen died and then the king died because of grief, it is a plot. Plot, in essence, is causality.
If only it were as easy to plot a novel as it is to define what plot means!
Writing a novel is a little like an expedition into unknown territory. Some of us are led into this territory by a character–we allow this character to take us by the hand and lead us on. Some of us are lured in because we see a promising landscape and we wish to explore it. But at some point, we need to take charge and ask, "where are we headed?"
And even if we have a clear idea from the very beginning of where we wish to end up, we can't possibly know the details of the route to our final destination; discovering this route is an essential part of the process of writing a novel.
Even for those of us who've written one or more novels in the past, each novel is different. We don't and never will have a map that specifies how to get from the beginning to the end. No wonder then, that many of us get lost along the way. We take small (or large) detours, and sometimes get stuck in the great marsh that editors refer to as "the mushy middle."
Plot is, for me, one of the hardest aspects of writing a novel. Perhaps because I always wrestle with it, I have discovered different ways to help myself along the way. And I have learned techniques from my mentors–storyboarding, for example, from Carolyn Coman, the brilliant author of What Jamie Saw. Sometimes, I ask myself basic questions about my novel and my protagonist–and these questions help guide me as I write. Sometimes I draw scenes to help me see my way through to the end. Sometimes I approach plot through theatre techniques. Sometimes I force myself to write a detailed synopsis. Sometimes I shuffle scenes to see where each scene needs to be–and whether a scene deserves a place in a novel. And every time, thus far, I have managed to successfully plot my way through to the end of four novels.
---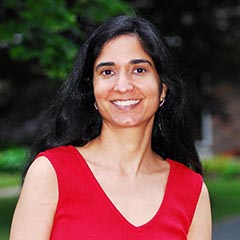 Padma Venkatraman is the author of THE BRIDGE HOME which has garnered 8 stars, and has been honored as one of the best books of 2019 by Kirkus, NYPL, Chicago Library and others. THE BRIDGE HOME is also the recipient of a Walter Award, through the We Need Diverse Books organization, and a Golden Kite Award from SCBWI. THE BRIDGE HOME was the global read aloud book for 2019.
Padma is also the author of A TIME TO DANCE, ISLAND'S END and CLIMBING THE STAIRS. She has spoken at Harvard and other universities; provided commencement speeches at schools; participated on panels at venues such as the PEN World Voices Festival; and been the keynote speaker at national and international conferences and literary festivals. Her next novel, BORN BEHIND BARS, will be released in October 2021 from Nancy Paulsen Books, Penguin Random House.
Visit Padma at www.padmavenkatraman.com or follow her on Twitter @padmatv or Instagram venkatraman.padma.
Posted on: August 13, 2018
Tags: faculty guest post, novels, plot, venkatraman, writing tips