Padma Venkatraman: Perfectly Plotted
Padma Venkatraman is co-faculty, along with Grace Lin, at our upcoming workshop Elements of Plot. As she says below, she has "managed to successfully plot my way through to the end of four novels" and shared some tips with us.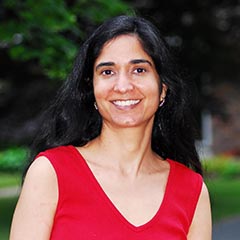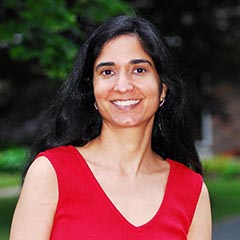 E.M. Forster described plot succinctly and accurately. If an author tell us that the queen died and then tells us the king died, that is not plot, he pointed out. However, if an author shows us that the queen died and then the king died because of grief, it is a plot. Plot, in essence, is causality.
If only it were as easy to plot a novel as it is to define what plot means!
Writing a novel is a little like an expedition into unknown territory. Some of us are led into this territory by a character–we allow this character to take us by the hand and lead us on. Some of us are lured in because we see a promising landscape and we wish to explore it. But at some point, we need to take charge and ask, "where are we headed?"
And even if we have a clear idea from the very beginning of where we wish to end up, we can't possibly know the details of the route to our final destination; discovering this route is an essential part of the process of writing a novel.
Even for those of us who've written one or more novels in the past, each novel is different. We don't and never will have a map that specifies how to get from the beginning to the end. No wonder then, that many of us get lost along the way. We take small (or large) detours, and sometimes get stuck in the great marsh that editors refer to as "the mushy middle."
Plot is, for me, one of the hardest aspects of writing a novel. Perhaps because I always wrestle with it, I have discovered different ways to help myself along the way. And I have learned techniques from my mentors–storyboarding, for example, from Carolyn Coman, the brilliant author of What Jamie Saw. Sometimes, I ask myself basic questions about my novel and my protagonist–and these questions help guide me as I write. Sometimes I draw scenes to help me see my way through to the end. Sometimes I approach plot through theatre techniques. Sometimes I force myself to write a detailed synopsis. Sometimes I shuffle scenes to see where each scene needs to be–and whether a scene deserves a place in a novel. And every time, thus far, I have managed to successfully plot my way through to the end of four novels.
In this workshop, we'll examine various forms and different structures that novelists such as Laurie Halse Anderson, Jacqueline Woodson, Kathi Applet, Grace Lin and Malinda Lo, have used in their work. We'll also also explore different tools and techniques to help you gather the strands of your novel and braid them into a whole. Or, if you prefer, combine the different melodies in your piece to create a musical symphony instead of discordant noise. Whether you're writing a character-driven novel with a "quiet" plot or a story filled with heart-stopping action, a linear plot or one that is more experimental, I hope this workshop will give you tools to help point the way to your final destination.
---
Elements of Plot with Grace Lin and Padma Venkatraman
October 21-24, 2018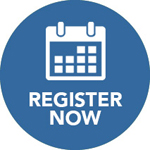 Padma Venkatraman is the author of 3 award-winning novels, all of which were released to multiple starred reviews and have received several honors: A Time To Dance, Island's End, and Climbing the Stairs. Before she became a full-time author, she spent time conducting research on and under the oceans, lived in five countries and directed a school. She is currently writer-in-residence at the Hanse Wissenschaftskolleg in Delmenhorst, Germany. When she's not writing, or teaching about writing, she enjoys teaching yoga. Her fourth novel, The Bridge Home, is scheduled for 2019 release (Nancy Paulsen Books, Penguin). Visit her at www.padmavenkatraman.com.
Posted on: August 13, 2018
Tags: faculty guest post, writing tips