Plan your visit to our special property
Our campus consists of the Founders' farmhouse, twenty-one cabins, a 5,200-square-foot conference center known as The Barn at Boyds Mills, and The Lodge.
The Barn has several relaxed classroom-like areas, a Great Hall, an outdoor fireplace and a giant kitchen – there is space for meetings, meals and just hanging out.
Explore…the surrounding woods
An intimate and inspiring setting in the Pocono Mountains.
Retreat…into your cabin
Charming cabins with a rustic feel have modern facilities and are writer-ready with desk, chair and filled bookshelves. Be sure to read the guestbook to see who's been there before you!
Nourish yourself…with inspiring food
Everyone who comes here leaves raving about the food.  Farm-style meals are prepared by a top-notch chef and mealtimes are a time for lively discussion. Snacks are always available for late-night or early morning writing sessions.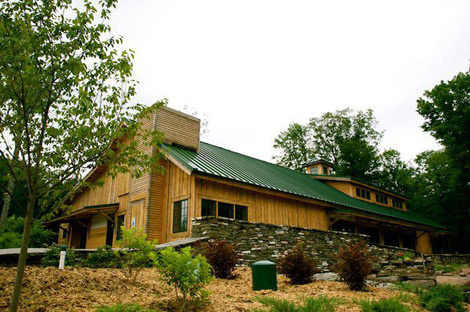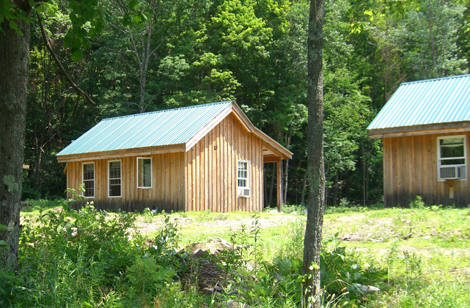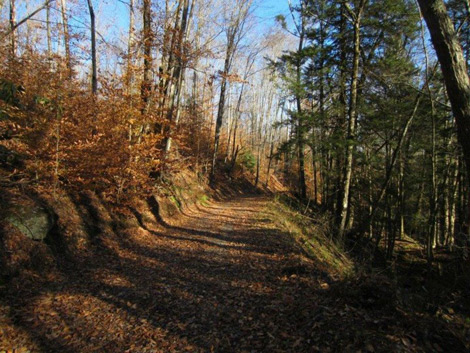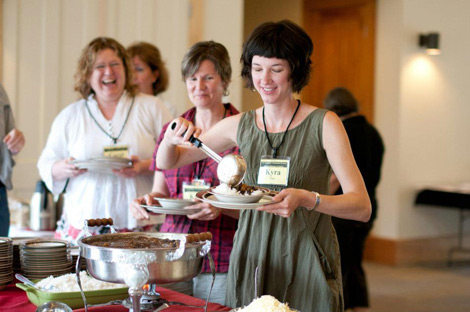 "I felt like I had my own Walden Pond experience – but better – I had people who took care of all my needs."
Pat Miller
Richmond, TX
"I love The Barn, and I'm delighted that we met there in the living room. The Highlights Foundation trademark is individual attention and small, highly personalized groups. The Barn is a beautiful space for learning."
Anita Sanchez
Amsterdam, NY