Nuts & Bolts of Science Writing 2018 | August 8 – August 12, 2018
Energize readers through active fiction and nonfiction writing that shines the light on exciting science, technology, engineering and math (STEM) concepts.
You love science and our world, and want to share your knowledge and passion with kids. How do you accomplish it? Learn the dynamics of engaging fiction and nonfiction science-based writing for children and teens, whether you're published already or just beginning. Through presentations, hands-on workshops, one-on-one manuscript critiques, ample writing time, and sessions with acquiring editors, this workshop will give you the tools and insights you need to advance on your path to success.
Ideas: How to generate, evaluate, and shape them to engage and attract agents and editors.
Hands-on: Creating proposals, researching content and photos/images, and the big picture on NGSS/Common Core.
Writing: Formats and genres, including science-inspired fiction, narrative nonfiction, expository nonfiction, concept books, poetry, and everything in between.
Craft: Work with experts to improve the accuracy and depth of your writing; and draw on your research to write cohesive, energetic, nonfiction and fiction books, articles, or other science-based works for picture book, middle grade, or young adult age categories.
Presentations include:
STEAMing into Fiction and Nonfiction: Finding exciting and timely topics that will knock the socks off your agent or editor.
Nuts and Bolts of Submitting: Polishing the dreaded cover letter, preparing a proposal, finding photos, and figuring out where to send your work.
Analyzing a scene–what it is and what it's not…i.e. A scene is a microcosm of a novel. if you can write a scene you can write a chapter. If you can write a chapter, you can write a book.
Building out science-based content for middle grade and YA readers (nonfiction and fiction).
Getting Creative: "Play" Before "Work"–A look at IDEAS and trying new formats.
Character-Based, Narrative Writing: Telling engaging fiction science-related stories.
Concept Picture Books: Conveying information without a traditional plot or characters.
All About Back Matter: How to add in-depth back matter to make your fiction or nonfiction book come alive.
Interactive sessions:
One-on-One Manuscript Consultations and Critiques
Nature Walk
Fun Fact Mania/Science Trivia
Skype sessions with editors (who will accept submissions)
Q & A Panels
Attendees will be able to submit to all editors participating in the workshop.
PLENTY OF TIME FOR WRITING, REVISING, AND NETWORKING!!
Faculty blog posts
Jennifer Swanson: Setting a Scene with a STEM Book
Miranda Paul: Making Science Fun (or Funny)
Jennifer Swanson: Science Writing…It's Not Just for Nonfiction
Miranda Paul: The Intersection of Science & Social Studies: Can Creative Combinations Enhance Your Writing?
Jennifer Swanson: STEAM-ing Into Nonfiction
Jennifer Swanson: 3 Myths About Why Writing Science Books for Kids is Hard
Sample schedule (from previous year)
Day 1
Afternoon
Optional tour of Highlights for Children and Boyds Mills Press
Arrival and check in
Evening
Appetizers and dinner
After dinner: Welcome and brief introduction of faculty (our backgrounds, books we've worked on, and how it all relates to science, of students, group chat.
Day 2
Morning
Breakfast
STEAMing into Nonfiction: Find engaging STEM/STEAM ideas/topics
Targeting the right age group for your content: different formats for nonfiction STEM writing and what works
for younger versus older readers.
Writing Time/Free Time
Afternoon
Lunch
The Importance of Narrative Nonfiction, or, How to Trick Children into learning about Science
Getting Creative–Action Rhymes, Poetry, & Short Formats: Learning how to blend science topics into engaging, short formats for younger readers or listeners (age 8 and under) through reading/performing. An exploration
of magazine and online publishing opportunities.
Individual critiques with faculty
Writing time for those not in critique—rewrite for next group critique and other writing, if time allows.
Evening
Dinner
After dinner: Writing time/Small table
Day 3
Morning
Breakfast
Concept Picture Books: write engaging science books that aren't necessarily "story" books with characters.
A look at creative nonfiction picture books, and discovering ways to balance the concepts, facts, and illustration with text that accompanies a 32-page picture book format. We will also explore "back matter" and what kinds of information might be good to include along with a concept picture book submission or pitch.
Educational vs. Trade Publishing Panel: The difference between and Educational to Trade
Nature Walk – Notice the Science All Around You
Afternoon
Lunch
"From Submission to Shelf": The process of creating a picturebook
Researching your Nonfiction book: Writing a proposal, photos, and speaking with experts.
Extra consultations with workshop leaders as needed.
Evening
Dinner
After dinner: Science Trivia and Board Games Fireside (S'mores Science)
Day 4
Morning
Breakfast
Nuts and Bolts of Submitting: polishing the dreaded cover letter, basics of preparing a WFH package, and figuring out where to send your work.
Writing/Free time
Fictional Characters, Nonfiction Content: narrative science-based picture books.
From picture book biographies of scientists to fictional series such as The Magic School Bus, join us for a study of narrative science-based picture books and chapter books.
Afternoon
Lunch
Building out science-based content for middle grade and YA readers (nonfiction and fiction)
Farewells
Faculty & Special Guests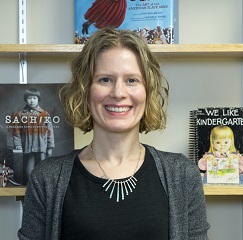 Carol Hinz Participating via Skype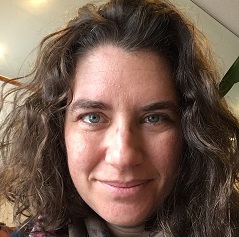 Andi Diehn Participating via Skype
"All the faculty, especially Miranda Paul and Jennifer Swanson, were fantastic! They were warm, fun, and knowledgeable. They all seemed to take a personal interest in helping us further our career and were always accessible."

"It could not have been better, no way, now how. I was amazed and mesmerized and my brain almost exploded (in a good way)? Why did I wait so long? Glad I found out about these workshops!"

"Miranda Paul and Jennifer Swanson were thoroughly prepared, worked hard on their presentations, and were so nurturing of all the writers there. The whole workshop was very well thought-out. You could tell that the session leaders had spent a great deal of time preparing for the week."

"I appreciated having two authors who do very different types of writing, as well as four editors (the Skype conferences, though short, were very good) and an agent."

"Their willingness to critique participant manuscripts is invaluable. Miranda Paul was exceptional in her ability to not only point out flaws, but to help steer a writer toward re-envisioning a better product."