Feed Your Creativity Unworkshop Weekend 2017 | September 22 – September 24, 2017
We've decided to add a few extra ingredients to our standard Unworkshop recipe for the weekend of September 22-24. All are welcome to come and bring your writing or illustration projects; we'll provide private lodging, a beautiful campus and three meals a day. In addition, we've planned some fun (optional) events for the foodie creatives among us. Here's the preliminary schedule:
Friday, September 22
Afternoon
Arrival and check in.
Evening
Appetizers & dinner.
We'll share a discussion about food: how it fuels our creativity, what foods inspire us, cooking as relaxation and dining out as reward!
After dinner: s'mores and a campfire.
Saturday, September 23
Morning
A hearty and inspiring breakfast!
After breakfast: foraging walk.
Afternoon
Lunch.
If you'd like a field trip, you can visit nearby Calkins Creamery (open 11-3), the Mill Market Bakery at the Hawley Silk Mill or the Beach Lake Bakery Store (open 9-4). There's a lot of GREAT food nearby!
In the afternoon, we'll have a talk/cooking demonstration from chef Jutta Ames who will show us how the right foods can fuel your creativity.
Evening
Appetizers & dinner.
Sunday, September 24
Morning
Another wonderful breakfast.
After-breakfast walk.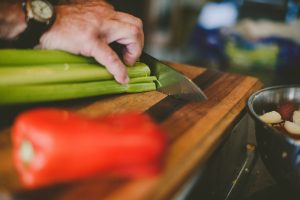 Faculty & Special Guests