2017 Artists-in-Residency Honoree: Matt de la Peña | August 23 – August 27, 2017
Our Artists-in-Residence program celebrates the commitment these authors and illustrators have made to the field of children's literature.
Our 2017 Artists-in-Residency include Laurie Halse Anderson, Kathryn Erskine, Denise Fleming, Matt de la Peña and Varian Johnson. Each artist-in-residence will spend five days at the Highlights Foundation Retreat Center working on projects for publication. To raise awareness about these artists and their upcoming works, we invite other artists – writers, poets, and illustrators – to join them during their residency. While days will be spent on individual projects, mealtimes will bring all artists together to share farm-fresh food and conversation. After dinner, our artists-in-residence will host informal sharing and feedback sessions for all works-in-progress.
Matt de la Peña's residency begins August 23, 2017. He is the author of several novels for teens, including the highly honored Mexican WhiteBoy. Matt's fiction for teens floods his readers with voice and emotion. In his picture books, essays, and collaborations, Matt's writing is equally full of heart.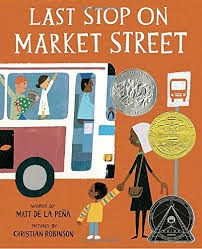 In 2016, Matt's second picture book, Last Stop On Market Street, won the Newbery Medal and Coretta Scott King honor for both words and illustrations. Of his upcoming residency, Matt said, "What a tremendous honor to be considered for the Highlights Foundation's Artist-in-Residency program. In August, I will be working on an older YA. The main character, Diego, is 19, and he's about to be the first in his family to go to college (Columbia University) — IF he can get over the guilt he feels for leaving his family behind. He feels like a sellout for succeeding. The book is all about Diego's navigation of two significant pulls: loyalty to family and intellectual ambition."
Up to eight writers can join Matt de la Peña in his residency. While on campus, these writers can learn more about Matt's work, share meals and conversation, and take part in informal feedback sessions. If you are interested in joining Matt de la Peña August 23-27, please click here.
---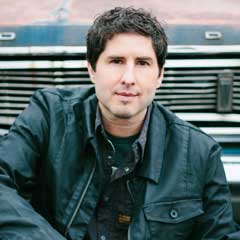 Matt de la Peña is the New York Times-bestselling, Newbery Medal-winning author of six young adult novels (including Mexican WhiteBoy, The Living and The Hunted) and two picture books (A Nation's Hope and Last Stop on Market Street). Matt received his MFA in creative writing from San Diego State University and his BA from the University of the Pacific, where he attended school on a full athletic scholarship for basketball. de la Peña currently lives in Brooklyn, NY with his family. He teaches creative writing and visits high schools and colleges throughout the country.
Faculty