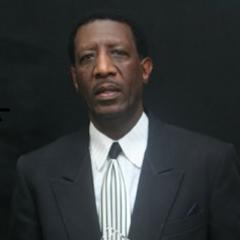 Wade Hudson
Wade Hudson's career as a writer spans more than three decades. A native of Mansfield, Louisiana, he majored in political science at Southern University. After his involvement in the civil rights movement of the 1960s, he worked as a newspaper reporter, playwright and public relations specialist. In 1988, wade's passion for writing and life-long mission to help foster positive self-image within the young Black community, helped propel the launch of Just Us Books, the nation's leading independent publisher of Black-interest books for young people.
Wade serves as President and CEO of Just Us Books, which is recognized as a pioneer in children's as well as multicultural publishing. Also an accomplished and award-winning writer, He has dedicated his publishing company to introducing young readers to uplifting portraits of African-American family life and to the personal stories of inspirational black figures from history. He co-wrote Just Us Books' best-selling title, AFRO-BETS Book of Black Heroes, which profiles dozens of Blacks who have excelled in a variety of fields. Edited poetry collections, such as Hudson's Pass It On: African-American Poetry for Children and Poetry from the Masters: The Pioneers, also reflect Wade's commitment by filling a much-needed void in the works available to young students.
One of Wade's most well-received works, Powerful Words: More than 200 Years of Extraordinary Writing by African Americans sheds a fresh light on the speeches, letters, essays, and other writings of black Americans, many of which are frequently overlooked in similar anthologies.
As a publisher, author and advocate of diversity in literature, Wade Hudson offers a unique perspective to young people and adults during school visits, panels, workshops and other events. His presentations address some of the most pressing issues related to diversity, education and publishing, including "Identifying and Introducing Authentic Multicultural Literature to Young Readers."
Wade is also very active in his community, serving on the board of the Isaiah House in East Orange, NJ and the Langston Hughes Library at the Alex Haley Farm, operated by the Children's Defense Fund. In 2004, he and his wife co-founded The Knowledge Is Power Project, a non-profit youth literacy organization dedicated to bringing children and books together. Wade is also as a member of PEN America, the Society of Children's Book Writers and Illustrators and the Authors' Guild.