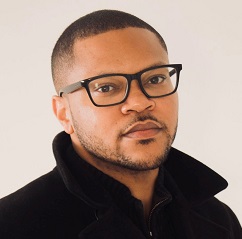 Antwan Eady
Antwan Eady is a children's author and a dreamer. Originally from Garnett, South Carolina, he's now sharing those dreams with the world.
Eady is a co-founder of #BlackCreatorsInKidLit, an organization that continues to bridge the gap between publishing professionals and Black creators (authors and illustrators).
His picture book, Nigel and the Moon, debuts from Katherine Tegen Books (HarperCollins) February 15, 2022.
When he isn't writing, Antwan's searching for the best Lowcountry boil in Savannah, GA where he currently resides. Visit him at antwaneady.com for even more publishing news. Twitter: @antwan_eady. Instagram @antwan.eady