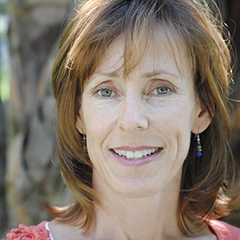 Leslie Helakoski
Leslie Helakoski is the author and sometimes illustrator of 11 picture books. Her newest additions are Ready or Not, Woolbur Goes to School (HarperCollins) 2018 and Hoot & Honk Just Can't Sleep (Sterling) 2017. The upcoming title, Are Your Stars Like My Stars, will release in January 2020.
Leslie's award-winning books are known for their humor and word play. Woolbur (HarperCollins) was nominated for book awards in 13 states, winning honors in Florida and Michigan. It was a Book Sense Hot Pick, a Gift of Literacy book in Oregon and a Great Lakes Book Award finalist. Big Chickens (Dutton Childrens Books) received starred reviews in SLJ and Kirkus, won the Michigan Reads one state one book award, the Great Lakes Great Books award and was nominated for awards in 5 states. Other titles include Big Chickens Fly the Coop, Big Chickens Go to Town, Fair Cow, Doggone Feet! and Big Pigs.
Leslie has been active in SCBWI (Society of Children's Book Writers and Illustrators) for 20 years. She has been a regional advisor in Michigan for 11 years and enjoys sharing her love of books with other enthusiasts. See more about her books at www.helakoskibooks.com.