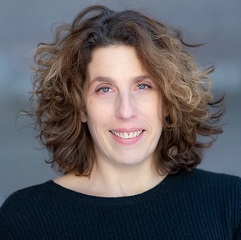 Alysa Wishingrad
Teaching Assistant
Alysa was 7 years old when she wrote her first story: The Adventures of Kinney and Korney, an instant classic in her family. After that stellar debut, she went on to become a playwright, then a casting director for TV, theater, and film before realizing she wanted to write for the smartest people around–kids.
Her upper middle grade novel debut, THE VERDIGRIS PAWN, will be published by Harper Collins in winter 2021.
Alysa lives in NY's Hudson Valley with her family. When she isn't writing she's probably walking the dogs, trying to lift heavy weights, or seeing as much theater as she possibly can.