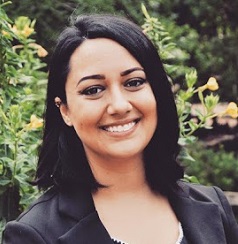 Cristina Rhodes
Cristina Rhodes is an assistant professor of English at Shippensburg University of Pennsylvania, where she teaches courses on academic writing, culturally diverse literatures of the United States, and ethnic literature. She has also taught courses on developmental writing, arguing about literature, and children's literature as a graduate teaching assistant and adjunct instructor.
As a Latina and a scholar, much of her research centers Latinx childhoods from multiple, intersecting perspectives. She studies children's literature, film/television, ephemera, and other materials that engage Latinx youth and their experiences. Her current research considers Latinx youth and their activism.
In addition to this teaching and scholarship, she is a regular contributor to Latinxs in Kid Lit and she occasionally works as an authenticity reader.