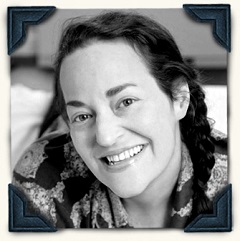 Samantha Berger
Samantha Berger has written award-winning picture books including What If…, illustrated by Mike Curato; Snail Mail, llustrated by Julia Patton; Rock What Ya Got, illustrated by bestselling illustrator team Kerascoë; Crankenstein (an E.B. White Read-Aloud Finalist), illustrated by Dan Santat; Witch Spa, illustrated by Isabel Roxas; and Snoozefest, illustrated by Kristyna Litten.
She has written cartoons and promos for Nickelodeon and other networks; comic books and commercials; movie trailers, theme songs, slogans, magazine articles, poems, TV-books, sticker books and professional books.
You name it, Sam writes it.
And when she ISN'T WRITING….She's doing voice-overs, traveling the world, and helping rescue dogs.
THEN…
she writes about that, too!
Samantha splits her time between New York City and sunny Santa Monica with her dog Polly Pocket.