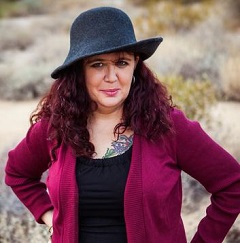 Melissa Marr
Melissa writes fiction for adults, teens, and children. Her books have been translated into 28 languages to date and been bestsellers in the US (NY Times, LA Times, USA Today, Wall Street Journal) as well as various countries overseas. She is best known for the Wicked Lovely seriesfor teens and Graveminder for adults.
Wicked Lovely, her debut novel, was simultaneously released in the US and UK by HarperCollins in 2007 (with translation rights also sold in twenty-some countries). It debuted as a NY Times Bestseller and evolved into a multi-book series with myriad accolades and international bestseller lists.
Her debut adult book, Graveminder, released to strong critical reception in 2011. Following that she has edited anthologies with Kelley Armstrong (Enthralled and Shards & Ashes) and with Tim Pratt (Rags & Bones), and released a second adult novel (The Arrivals) in 2013.
With Kelley Armstrong, Melissa is the co-author of the Blackwell Pages trilogy (Little, Brown Books for Young Readers), a children's trilogy about the Norse myth of Ragnarök. Loki's Wolves released in 2013; it was followed by Odin's Ravens in 2014 and Thor's Serpents in May 2015.
Her HarperCollins 2014 release, Made For You, utilizes both her graduate degree in Southern Literature and her personal experience with stalkers in a story about a killer who terrorizes a small North Carolina town.
Her first picture book (Bunny Roo, I Love You) was released in April 2015. It was written while she was in the hospital with her baby, who was very sick.  Her second picture book, Baby Dragon, Baby Dragon!, will release in 2019. A third, Bunny Roo and Duckling Toowill follow. All three picture books are with Penguin/Nancy Paulsen Books.
Under the name Ronnie Douglas, Melissa has written several adult romances as well– the self-published Unlawful, as well as Undaunted and Unruly (via HarperCollins).
2016 and 2017 brought the release of her newest YA books, Seven Black Diamonds, which is the first in a new two-book faery series. (It has no relation whatsoever to the Wicked Lovely series.) The sequel, One Blood Ruby, released in 2017.
2018 was the year of charity anthologies (and a stroke). There are three essays in three charity anthologies: Things We Haven't Said (March, Zest Books, the title drawn from her essay about being a rape survivor),  Life Inside my Mind (April, about mental illness), and Nevertheless We Persisted.
2019 brought more time at home recovering and being a mom, experimenting with hybrid publishing, and a return to her first love– teaching.
2020 will include the Audible Original release of a psychological adult thriller, Pretty Broken Things, more teaching, and finishing the photography for her upcoming book, Wild Horses (Penguin) as well as the final touches on her 2021 releases: And Duckling Too (picture book) and a middle grade Victorian fantasy duology, both from Penguin.