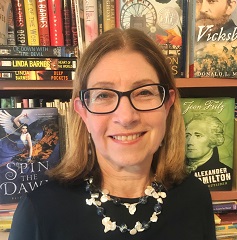 Gina Maccoby
Gina Maccoby is a New York literary agent representing authors of literary and commercial fiction and nonfiction for adults and children, including New York Times bestselling and award-winning titles.  Awards won by her children's book clients include: the National Book Award, the Christopher Award, the Newbery Honor Award, the Laura Ingalls Wilder Award, and the Scott O'Dell Award, among other honors.
First and foremost she is captured by an engaging narrative voice; across all forms she is looking for strong storytelling and fresh perspectives.   In fiction she is looking for upmarket novels, mysteries and thrillers, middle grade and young adult.  Areas of interest in nonfiction include history, biography, narrative journalism, and popular science.
Gina is a member of the AAR (Association of Authors Representatives).  She served four terms on the AAR Board of Directors and is an active member of both the Contracts and Royalties Committees.   She belongs to SCBWI and is a long-time member of the Authors Guild.
Prior to establishing Gina Maccoby Literary Agency in 1986 she was a literary agent at Russell & Volkening where she handled her own clients as well as first serial, foreign, and movie rights for the agency.   Gina grew up mostly in Northern California and graduated with Honors from Harvard University.