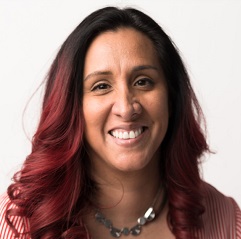 Juana Martinez-Neal
Special Guest
Juana Martinez-Neal is the recipient of the 2018 Pura Belpré Medal for Illustration for La Princesa and the Pea (written by Susan M. Elya, Putnam/Penguin).  Alma and How She Got Her Name and Alma y cómo obtuvo su nombre (Candlewick 2018) are her first books as an author and illustrator.
Juana is the illustrator of La Madre Goose (written by Susan M. Elya, Putnam/Penguin 2016), Babymoon (written by Hayley Barrett, Candlewick 2019), Fry Bread (written by Kevin Mailliard, Roaring Brook Press 2019), and Swashby and the Sea (written by Beth Ferry, Houghton Mifflin Harcourt 2020).
She was named to the International Board on Books for Young People (IBBY) Honor list in 2014, and was awarded the SCBWI Portfolio Showcase Grand Prize in 2012. Juana was born in Lima, the capital of Peru, and now lives in Scottsdale, Arizona, with her husband and three children.