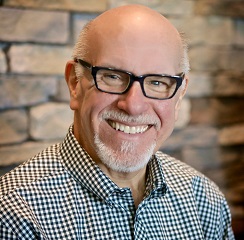 Rob Sanders
Rob Sanders is a writer who teaches, and a teacher who writes. A native of Springfield, Missouri, he has lived in Texas, Alabama, and Tennessee. After earning a B.S. in Elementary Education and a Master's Degree in Religious Education, Rob worked for fifteen years in children's religious educational publishing as a writer, educational consultant, trainer, editor, editorial group manager, and product developer.
In 2006, Rob moved to Florida and began working as an elementary school teacher. Soon he was serving as a district writing trainer and resource teacher. These days you'll find him teaching kids about books and words, and reading and writing with them at Mintz Elementary School in Brandon, Florida.
Working daily with children inspired Rob to pursue his own writing career. He is the author of Cowboy Christmas, Outer Space Bedtime Race (Crystal Kite Award), Ruby Rose–Off to School She Goes, Ruby Rose–Big Bravos, and Rodzilla (Florida Gold Medal for Younger Children's Literature). Rob's nonfiction writing includes: Pride: The Story of Harvey Milk and the Rainbow Flag, Peaceful Fights for Equal Rights, and in April 2019 his book, Stonewall: A Building. An Uprising. A Revolution will release. Four other books are current under contract, but are top secret at this point.
Rob also coordinates the Rising Kite Writing Contest for SCBWI Florida, organizes meetings for SCBWI Florida members in the Tampa Bay area, and coaches and critiques other picture book writers.
Rob is represented by Rubin Pfeffer.