Novels in Verse Intensive: Expand! Grow! Reach!
September 27 - 29, 2021
TYPE & LENGTH:
A three day, online intensive (September 27 – 29, 2021) with:
Opportunities for learning, feedback, and interaction (detailed agenda below)
Self-paced time to make progress on your novel in verse
PARTICIPANT CAP:
16
WHY THIS WORKSHOP?
You've drafted your novel in verse!
You've read many verse novels!
You want to engage in ideas that will help expand your understanding, grow as a writer, and reach for the very best version of your novel!
Join Nikki Grimes and Padma Venkatraman to expand, grow, and reach! This workshop specifically seeks verse novelists who have completed a first draft, and who have some understanding of the genre. Nikki and Padma hope to engage in conversations about the marriage of poetry conventions and the narrative arc; in embracing what's been done while looking for opportunities to refresh and reinvent; in what makes a verse novel's form, structure, and style sing to you and to the needs of your story.
Together we will:
Workshop selections from your verse novel, up to 750 words
Engage in hands-on writing exercises
Listen to Nikki & Padma in conversation
Look 1:1 at your narrative arc
You will be asked to submit 3 poems to share with all attendees, along with the outline of your narrative arc. We will workshop one poem (no more than 750 words) from your sample in a small group. You will have a 1:1 meeting to review your narrative arc and share any manuscript specific questions. You will receive detailed submission information by August 23, 2021.
Course Suggested Reading:
Ordinary Hazards by Nikki Grimes
A Time to Dance by Padma Venkatraman
Visit diverseverse.com for more
IT'S A GREAT FIT IF:
You have a completed draft of a middle grade or young adult novel in verse.
You enjoy workshopping with fellow writers. Peer workshopping with your facilitator provides you the opportunity to share and discuss work outside your own. Your focus is on listening to and lifting up fellow writers.
You are looking for writing exercises to extend your understanding of the form and grow as a verse novelist. There will be a balance between exercises, lecture, and workshopping in this session.
You crave time with fellow verse novelists. We'll build community online with our shared love of the form and learn more by opening to the diversity of ideas in the group.
COMMITMENT REQUIRED FOR THE BEST EXPERIENCE:
This intensive is best if you attend and engage in all the live sessions. Participants are encouraged to leave open/schedule blocks of time for themselves to work on prompts, projects, and reflections throughout.
If you can't attend live, lectures and writing prompts will also be recorded each day and placed in the virtual classroom to watch (or re-watch) until October 31, 2021.
Submission of 3 poems, cover letter, and summary of narrative arc are due no later than August 30, 2021.
Participation in the peer group sessions is highly encouraged, please notify the Highlights Foundation team by August 30 if you cannot commit to the peer sessions.
TENTATIVE AGENDA:
By August 30, 2021, writers will send 3 poems; a cover letter stating the status of their project; and a one-page summary of the narrative arc of the verse novel from start to finish.
Pre-workshop, participants will have access to an online classroom where they can submit work, engage in the community discussion board, and review Highlights Foundation related resources.
Monday, September 27
12:30pm Eastern: Optional meet & greet, including informal introductions.
1pm Eastern: Highlights Foundation welcome & faculty introductions, followed by Opening Keynote with Nikki Grimes
3pm Eastern: Small group workshopping or independent writing time

Group 1: 3:30-5pm Eastern
Group 2: 5:30-7pm Eastern

7pm Eastern: In conversation: Padma Venkatraman and Nikki Grimes
Tuesday, September 28
12:30pm Eastern: Optional meet & greet to talk about discoveries from day one.
1pm Eastern: Meditation & write, Padma Venkatraman
1:30pm Eastern: 1:1s with Padma Venkatraman, peer meetings, or independent writing time
3pm Eastern: Special guest session
7pm Eastern: Presentation with Padma Venkatraman
Wednesday, September 29
12:30pm Eastern: Optional meet & greet to talk about discoveries from day two, followed by small group sharing.
1:30pm Eastern: Revision Jam Board Discussion: Tips, Take-aways, & More
3pm Eastern: 1:1s with Padma Venkatraman, peer meetings, or independent writing time
7pm Eastern Closing Lecture with Padma Venkatraman
SCHOLARSHIPS AVAILABLE:
Scholarships are available for this workshop–the application deadline is August 8, 2021. Click here to apply!
For more information about scholarships, click here.
HOW THIS WORKSHOP IMPACTS KIDS:
Verse novels can provide a powerful emotional experience for young readers. This workshop will help you expand your understanding of the genre and help you use form, structure and style to ensure that your verse novel makes an impact.
RELATED RESOURCES:
Nikki Grimes website
Padma Venkatraman website
#DiverseVerse–amplifying diverse voices and poetry for young people
Auditioning Poetry Devices for Your Verse Novel's Voice, by Cordelia Jensen
Wednesday: Better and Verse, by Padma Venkatraman
HIGHLIGHTS FOUNDATION RESOURCES AND FAQS FOR WORKSHOPS:
Faculty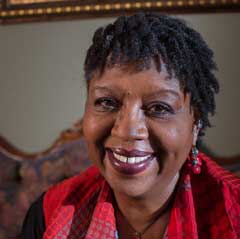 New York Times bestselling author Nikki Grimes is the recipient of the 2020 ALAN Award for outstanding contributions to young adult literature,…
Learn more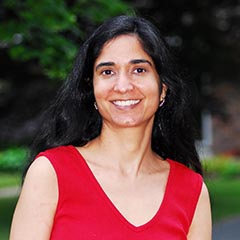 Padma Venkatraman is the author of THE BRIDGE HOME which has garnered 8 stars, and has been honored as one…
Learn more