Revision Retreat: A Multi-Month Program for All Writers
August 3 - September 30, 2021
TYPE & LENGTH:
This is an online program, but for an extra cost, you can choose to spend the final 5-day retreat intensive in-person at our Retreat Center (9/26-9/30) instead of participating from home.
Online learning includes presentations, writing exercises, faculty consultations and feedback, and encouraged peer-to-peer critiques.
This program includes 3 sections:

In August: 5 pre-retreat live evening sessions
In September: Independent working at home with faculty available for email checkins
September 26-30: A 5-day retreat intensive. You can attend the retreat intensive from home or, for an extra cost, attend in-person at our Retreat Center. (For more information about retreats, please click here.)
You can find a more detailed agenda below.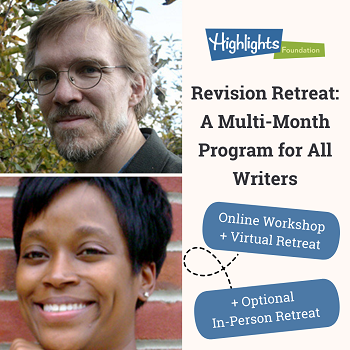 PARTICIPANT CAP:
16
WHY THIS WORKSHOP?
This program offers you time to learn a wide range of revision tools. Time to plan. Time to put some tools to use. Get ready to make compelling changes to our manuscripts!
Join editors Eileen Robinson and Harold Underdown to learn revision strategies to help you identify problems in your picture book, chapter book, novel, or narrative nonfiction manuscript. The Revision Retreat is set up to meet you wherever you are in the process of revising a manuscript, whether you are at the beginning, mid-draft, or near the end, and to help you move along in the process while learning tools and techniques that can be used in the future. It's designed to provide extended support to you as you begin, develop, or complete a revision and/or generate new material. You can find a detailed agenda below.
The faculty will meet with you 1:1 on two occasions: first to talk about your manuscript and its current status, and to help you set goals for the Retreat; then again to discuss progress, offer feedback, and make plans for what you will do next. The first meeting will take place during the weeks of the live class sessions in August, and the second one either the week before the Retreat or during the Retreat. We will work with you to set up meetings at mutually agreeable times.
IT'S A GREAT FIT IF:
You are working on a manuscript or have completed a draft of a manuscript and want to take the next step. If you want help with your picture book, novel, graphic novel or nonfiction work, this course can help you make it stronger.
You're ready to clean up your manuscript. We'll help you get it ready for submission!
You're just starting to write for children. All writers need to revise! This course will give you powerful revision techniques.
You're published or an experienced beginner and need a refresher. You may have your favorite revision techniques, but you'll benefit from learning new ones.
COMMITMENT REQUIRED FOR THE BEST EXPERIENCE:
Commit to attending the pre-retreat online live sessions or watch the recordings.
Commit to the independent work time on your revision plan so that you are ready to revise your manuscript before, during, and after the retreat.
Select the retreat-style that best matches your needs. Both the in-person retreat and online retreat will be comparable in content. Your comfort and needs are what matter in where the retreat takes place: home or away!
Bringing a completed manuscript to the Revision Retreat might optimize what you'll get out of the workshop, but it's not a requirement. The workshop begins in August and runs through late September, so you might not have a finished manuscript when you start, but you might be working towards that finish in late September. You might also use the Retreat as a way to revise and know what you're looking for as you build out the rest of it. Maybe you've written the first 100 pages of a novel, and then you really start to engage in what your revision process looks like–and that starts to help you outline what the second half of it could be. You could use this workshop in both ways.
TENTATIVE AGENDA:
Pre-workshop: You will receive a link to our virtual platform where you can introduce yourself to fellow writers and illustrators, engage in Highlights Foundation related resources, keep up to date on the schedule of this course, and view submission details related to this course.
To help us to help you with your manuscript, please submit it to us as soon as possible after you register, but no later than July 17, as follows: writers of picture books and similar short works may submit up to two manuscripts, provided they total no more than 10 pages. Writers of longer works should submit up to 50 pages from one manuscript.
Note: If your schedule does not allow you to attend live sessions, that's OK! You'll have access to the recordings. They're usually posted the day after the session, and they'll be available through 10/31/21.
---
Pre-Retreat live evening Zoom Sessions, Tuesdays at 7:30 pm Eastern
Session 1: Tuesday, August 3, 7:30pm Eastern
Live Zoom session: Introductions, Faculty and Writers: Who are you; what do you write; and what are your favorite children's books?
Initial 1:1 meetings begin this week with Harold and Eileen (scheduled at mutually convenient times.)
---
Session 2: Tuesday, August 10, 7:30pm Eastern
Live Zoom session: Interactive Presentation: Reading Like an Editor
Session 3: Tuesday, August 17, 7:30pm Eastern
Live Zoom session: Interactive Presentation: Getting Feedback from Others
Thoughts on small group critiques/feedback opportunities within our group
Session 4: Tuesday, August 24, 7:30pm Eastern
Live Zoom session: Interactive Presentation: Big Picture Revision
Session 5: Tuesday, August 31, 7:30pm Eastern
Live Zoom session: Interactive Presentation: Revision at the Word and Sentence Level
How to prepare for your September retreat!
---
September 1-25
Independent work to identify problems in your manuscript and think about what you want to do to resolve them. Faculty will be available via email to provide support.
September 20-24
Optional Second 1:1 Meeting (or save for the retreat.)
---
Revision Retreat, September 26-30
Time and space for you to start the next stage of your revision, whether it's rewriting, using your new-found revision tools, or getting feedback from faculty or peers.
The revision retreat is an online program, but for an additional cost you can choose to attend the revision retreat while you are in-person at our Retreat Center. You will have private accommodations, three meals a day, unlimited snacks and beautiful surroundings.
Both online and in-person, time to meet 1:1 with Harold or Eileen, and ability to email questions.
Sunday, September 26, 7pm Eastern
Live session: Getting the most out of our time together
Setting up peer meetings on Zoom
Monday, September 27
Morning
1:1s with Harold or Eileen/ Independent writing time or peer groups encouraged
Creative exercise: Writing with Eileen Robinson
Afternoon
1:1s with Harold or Eileen/ Independent writing time or peer groups encouraged
Office Hours: All Questions Welcome!
Evening
Tuesday, September 28
Morning
1:1s with Harold or Eileen/ Independent writing time or peer groups encouraged
Presentation with Eileen Robinson
Afternoon
1:1s with Harold or Eileen/ Independent writing time or peer groups encouraged
Office Hours: All Questions Welcome!
Evening
Wednesday, September 29
Morning
Independent writing time or peer groups encouraged
Special guest session with visiting editor
Afternoon
Independent writing time or peer groups encouraged
Office Hours: All Questions Welcome!
Evening
Optional Open Mic Reading
Thursday, September 30
Morning
What comes next?
Final questions
FAQs About Highlights Foundation Workshops:
RELATED RESOURCES:
Kid's Book Revisions website
Using a Revision Grid to Break Down Your Story Into Elements
Top 10 Reasons You Need to Revise Your Manuscript
As Simple As Possible: Three Ways To Tighten Your Prose
Tools and Tips on Character Revision
Who, What, Where, and Usually Why: Revising Scenes
Seeing Your Manuscript by Listening
Shrink Your Manuscript
How to Start Revising That First Draft
FROM OUR COMMUNITY:
"Harold and Eileen had so much wisdom and resources to share. Their presentations were informative and engaging. The prompts and other writing and reviewing activities encouraged us to think out of the box and also meet our fellow conference-goers. My idea of my own work radically changed a few times! I love that I was presented with new perspectives on how to see my writing. I was happy to receive 2 beautiful books to help me in revision, and I was very glad to talk to Ellen Cormier and Cherie Matthews and hear what they had to say about the industry."
"Harold and Eileen were very knowledgeable and approachable. They were always willing to answer questions and give feedback as well as to spend time getting to know us. They gave helpful suggestions and the mentoring experience showed me what I needed to work on and what steps to take to do so. They did a great job!"
"The revisions retreat was really great. I have a number of solid and helpful revision tool takeaways, including some really strong, revised pieces. I met with my agent this morning, and he was impressed with where we got things and came up with a new submissions list."
SCHOLARSHIPS AVAILABLE:
Scholarships are available for this workshop–the application deadline is June 28, 2021.
Click here to apply!
Faculty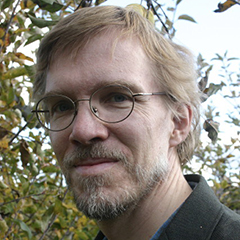 Harold is an independent children's book editor and consultant who works with authors and publishers on manuscripts, books, and strategy.…
Learn more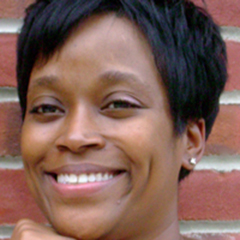 Eileen Robinson has worked with children's writers all over the world for over twenty years. Former Executive Editor at Scholastic…
Learn more