Novelists at Work: Crafting Your Pitch to Sell Your Story
July 26 - August 20, 2021
TYPE & LENGTH:
Online recordings released on July 26 and August 2 with lectures and writing prompts
Two live Zoom sessions on July 30 and August 6 to discuss recorded material, review exercises, and provide an open Q & A
Written feedback on the first 40 pages of your novel + a 20 minute 1:1 Zoom consultation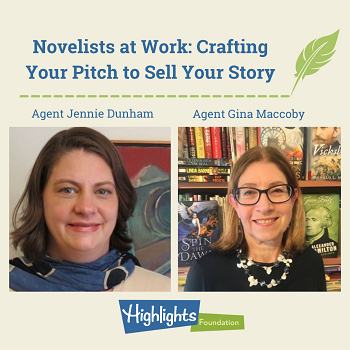 PARTICIPANT CAP:
20
WHY THIS WORKSHOP?
You've written the novel. You're revising.
Or maybe you think it's ready to go.
What comes next?
Submission.
Work with literary agents Jennie Dunham and Gina Maccoby to understand how the publishing process works and where your book fits in the publishing ecosystem.
Then fine-tune your synopsis and pitch for submission to agents and publishers.
You'll receive feedback on the first 40 pages of your novel and cover letter, in a 20-minute 1:1 consultation with either Jennie or Gina at the close of the course.
Note: You must have a completed novel to participate. You will be asked to submit the first 40 pages of your novel plus cover letter by July 16.
IT'S A GREAT FIT IF:
You have a completed first draft of your novel.
You're a published or pre-published novelist.
You are looking for next steps in your publication journey.
You're in need of support and guidance about submissions.
COMMITMENT REQUIRED FOR THE BEST EXPERIENCE:
This course is best experienced if you can watch the recorded lessons within the week of their release, and complete the relevant assignments before the corresponding live sessions.
Please be prepared to discuss assignments during the live sessions.
Note: If your schedule does not allow you to attend the live sessions and you would still like to register, that's OK! You'll have access to the recordings. They're usually posted the day after the session, and they'll be available through September 30, 2021.
Pre-workshop needs:
Upon registration, please fill in the details about your work-in-progress, including a one-page synopsis of your work.
Prior to the first live session, please have your first novel draft completed to use with writing exercises.
You will have access to our virtual classroom where you can familiarize yourself with the course layout and introduce yourself to fellow novelists.
By July 16, 2021, you will submit the first 40 pages from your novel and your cover letter. (Details about submissions will be sent to you after registration.)
Post-workshop critique:
Between August 6 – August 20, individual consultations will be scheduled to review feedback on your submission. Consultations will take place via Zoom at mutually convenient times for reviewer and writer.
TENTATIVE AGENDA:
There will be deep-dive lectures each week, along with hands-on assignments to help you examine and identify strengths and weaknesses in your narrative. Finding the heart of your story and making sure the elements of your novel are all on solid footing is essential to crafting a compelling pitch. Time in our live sessions will be spent discussing the week's lectures and sharing your written assignments. Additional hand-outs, resources, and open forum for questions will be included as well.
Monday, July 26
Pre-recorded content release, Part 1
Introduction
Essential Conversations and Responsible Representation module from the Highlights Foundation (videos, handouts, links)
Lecture 1: What you need to know about the publishing process and where you and your book fit
Exercise 1: Structure Writing Prompt (Reverse-engineer your narrative)
Additional handouts
Friday, July 30
Live Session: 12:00 pm – 1:30 pm Eastern
Welcome from the Highlights Foundation
Introductions
Discussion of Lecture 1
Review of Exercise 1 (3-4 examples with feedback)
Monday, August 2
Pre-recorded content release, Part 2
Discussion with Jennie and Gina: What about COMPS?
Lecture 2: How to talk about your story
Exercise 2: Write your pitch
Additional handouts
Friday, August 6
Live Session: 12:00 pm – 1:30 pm Eastern
Brief check in and hello
Discussion of Lecture 2
Review of Exercise 2 (3-4 examples with feedback)
Open Q & A with Jennie and Gina
Closing
Between August 6 – 20, 2021
1:1s with Jennie or Gina to be scheduled individually to review feedback on your submission.
Throughout the Workshop
Participation in the chat and live sessions
Community forum to engage with peers and ask questions
Open Q & As
HOW THIS WORKSHOP IMPACTS KIDS:
You want your book to find its readers. Industry professionals can help to make this dream come true. This program will help you get to the heart of your work and talk about it with industry professionals who can help you bring the book to readers.
HIGHLIGHTS FOUNDATION RESOURCES AND FAQS FOR WORKSHOPS:
RELATED RESOURCES:
Judy Blume's Advice for Aspiring Writers
Find the Ending Before You Return to the Beginning
Is Your Novel Opening As Strong As It Can Be?
Visual Outlining
Faculty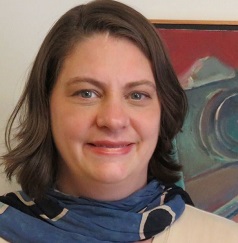 Jennie Dunham has been a literary agent in New York, New York for 8 years before she founded Dunham Literary,…
Learn more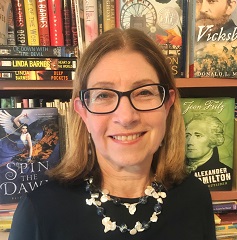 Gina Maccoby is a New York literary agent representing authors of literary and commercial fiction and nonfiction for adults and…
Learn more