Picture Book Revision-Mini Online Course: A Two-Pack Bundle
May 18 - 19, 2021
TYPE:
Online (Webinar-style, limited participant interaction.)
COVID Reschedule/Refund Policy
What's the difference between Highlights Foundation workshop types?
LENGTH:
Two 75-minute sessions (May 18 and 19, 2021 at 7pm Eastern)
WHY THIS WORKSHOP?
Agents, editors, critique groups, conferences…there are so many places writers go to get editorial feedback on a manuscript.
But YOU are your book's first and most important editor.
So, what skills and tools do you need to revise your work? And when you receive feedback, how do you respectfully address it while staying true to your artistic vision?
Join Sudipta Bardhan-Quallen and Anne Marie Pace for a webinar-style mini with:
an overview of effective self-revision tools and techniques,
strategies to process feedback while staying true to your story, and
strategies for reviewing revision letters from your editor or agent when you get to that point.
HOW IT IMPACTS KIDS:
Picture books are a meaningful experience for young readers and listeners. With the revision tools learned in this course, you will be able to present your readers with the best version possible of your story.
Why do we mention this? Learn about the Highlights Foundation mission.
IT'S A GREAT FIT IF:
You have written a picture book(s) but aren't sure if it is submission-ready. This course will give you some revision tools so that you can strengthen your manuscript.
You are ready to begin asking for feedback on your picture book manuscript(s). This course will help you understand how the right feedback can help your work match your vision.
You're looking for a picture book workshop with a minimal time commitment. This mini will let you keep developing craft skills without investing a lot of time, and help you pinpoint areas where you may want to invest more time when it comes to revision.
COMMITMENT REQUIRED FOR THE BEST EXPERIENCE:
This session takes place over 2 days, with live webinar sessions starting at 7:00pm Eastern.
Note: If your schedule does not allow you to attend live sessions, that's OK! You'll have access to the recordings. They're usually posted the day after the session, and they'll be available through June 30, 2021.
Trying to figure out how this course fits into your schedule? Read some ideas about planning for the right level of commitment.
AGENDA:
Part One: Tuesday, May 18 (7pm-8:15pm EST)
The Craft of Revision
Revising Solo: Self-Revision Tools and Techniques
Part Two: Wednesday, May 19 (7pm-8:15pm EST)
Reviewing Revision Letters from Editors and Agents
Processing Professional Feedback While Staying True to Your Story
Q&A
A note about workshop agendas and how they change and evolve.
RELATED RESOURCES:
Picture Book Word Count, and Other Rules That Are Meant to Be Broken
Get to Know Your Picture Book Before You Start Revising
Short and Easy, Right? How Hard Can It Be to Write a Picture Book
Seeing Your Manuscript by Listening
FROM OUR COMMUNITY:
"You picked two very different authors to teach the course and I enjoyed their similar (yet slightly different) perspectives."
"Deep expertise, extremely generous with their time, insights. Perfect pair–very different but complimentary skills/experiences. And funny!"
"The faculty, Sudipta & Anne Marie, were fantastic. It was wonderful to receive direction from such established and prolific writers. They brought a great deal of enthusiasm to their presentations."
"I use to think Highlights was a magical place but taking a course online taught me: it was not just the place but always the people!"
Faculty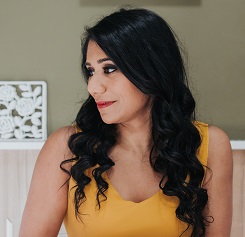 Sudipta Bardhan-Quallen is an award-winning children's book author whose books include Chicks Rule, The United States vs. Jackie Robinson (2019…
Learn more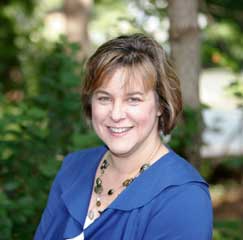 In spite of the adage to write what you know, Anne Marie Pace has never been a vampire, a ballerina,…
Learn more