The Art of Giving and Receiving Critique: A Three-Part Mini Online Course Mar 2021
March 15 - 25, 2021
Online Course Info:
Do you belong to a critique group? Do you have a beta reader or critique partner? Are you planning to interact with an agent or editor via a virtual conference? Part of being a good writer is being a good reader/editor–knowing how to give feedback on a critique partner's manuscript, and how to listen to and evaluate criticism given to you on your own work. In this three-part mini course, Erin Dionne will break down the skills required to give and receive critique.
This bundle includes the following three sessions:
Part 1, Wednesday, March 17 at 7pm Eastern
LIVE Zoom Webinar, 60 minutes plus chat-style Q & A
Part 2, Thursday, March 18 at 7pm Eastern
LIVE Zoom Webinar, 60 minutes plus chat-style Q & A
Part 3, Either Wednesday, March 24, or Thursday, March 25 7pm Eastern
Live ZOOM Meeting, open Q & A
Please note:
If you're unable for any reason to attend any sessions, you'll have access to the recordings of each through April 30, 2021.
What You'll Learn & Experience:
Erin writes:
In Part I: Giving Critique, we will identify specific story elements that you should be looking for in your crit partner's manuscripts and learn how to comment on them effectively. We'll talk about dos and dont's when reading others' work and the type of information you need before you begin critiquing. We'll also identify close-reading skills and ways to structure comments in a virtual or in-person setting.
Part II: Receiving Critique discusses receiving comments and feedback from others: are you ready for criticism? How do you deal with a "harsh" critique? What should you be listening for? What are the strategies for using the feedback you receive? What are the types of critique styles and how do I apply them to my book? Attendees will leave with specific elements to look for in others' work, tools for editing their own work, and an understanding as to how to accept and use feedback from others.
Part III will be Open Office Hours. Bring your sticky questions and critique conundrums. Any and all conversation welcome!
Resources:
Into the Words Podcast with Nicole Valentine and Rob Costello, talking about the braintrust critique method
Into the Words Podcast with Alison Green Myers and Christine Carron on the power of critique
#HFGather video with Sarah Aronson and agent Linda Epstein talking about the feedback process
Peer Critique Versus Professional Editing: When, Why and How to Use Both, from Jane Friedman's blog
Faculty & Special Guests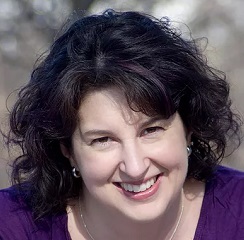 Erin Dionne's latest book for tweens is Secrets of a Fangirl (2019). She's the author of 6 other books for…
Learn more