Creating an Image System That Works for Your Verse Novel Online Course March 2021
March 3 - 31, 2021
Online Course Info:
This is a five-week online workshop that features weekly Wednesday LIVE Zoom lectures (at 1:30 pm Eastern), discussions, writing exercises, and roundtable sessions.
Online Workshop Participant Cap:
16 students.
What You'll Learn & Experience:
An image system is a series of images (can be a symbol or a metaphor or a simile) strung together in a narrative that, as they build, reveal character change and development. This course will help you design an image system that consistently brings out the core idea of your novel in verse. You will:
Attend LIVE Zoom sessions (Wednesdays, 1:30 pm Eastern).
Watch videos, explore resources and complete structured assignments.
Review sample image systems and design one to use in your novel in verse.
The course is divided into 5 sessions:
March 3, 1:30 pm Eastern. Session 1: Course Overview and Introductions
March 10, 1:30 pm Eastern. Session 2: Image Systems in Verse Novels: An Analysis
March 17, 1:30 pm Eastern. Session 3: How to Find an Image System That Works for Your Character
March 24, 1:30 pm Eastern. Session 4: Using Poetic Devices to Emphasize your Image System
March 31, 1:30 pm Eastern. Session 5: Workshop 8-10 Poems of Your Verse Novel
Please note:
If you're unable for any reason to attend a session, you'll have access to the recordings of each through April 30, 2021.
Required reading:
Inside Out & Back Again by Thanhha Lai and Audacity by Melanie Crowder
Suggested Reading:
Skyscraping by Cordelia Jensen
The Way the Light Bends by Cordelia Jensen
Every Shiny Thing by Cordelia Jensen
Assignments:
Each week of the course you will have a detailed assignment from Cordelia.
Assignments can be posted in the virtual classroom. If you do not wish to have peer or faculty feedback on your assignment(s), you do not need to post in the forum. In addition, the final week includes feedback on 8-10 poems from your work-in-progress.
Join Us If:
You have an in-progress or completed draft of a middle grade or young adult novel in verse. In this course, you'll create an image system that supports the core idea of your novel in verse.
You need a workshop that fits into your schedule. This is an online course and you are free to work at your own pace.
Scholarships Available
Scholarships are available for this workshop: Application deadline is January 15, 2021. Scholarships will be announced January 30, 2021.
Click here to apply!
For more information about scholarships, click here.
Resources:
The Verse Novel: If I Can Do It, So Can You, by Kathryn Erskine
YA Wednesday: Better and Verse, by Padma Venkatraman
Read a verse novel a day for National Poetry Month
Best 9 Tips On Plotting a Novel in Verse from the Fiction Notes blog.
Faculty & Special Guests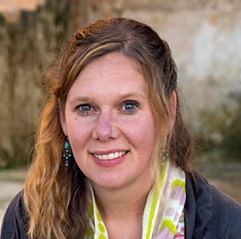 Cordelia Jensen graduated with a MFA in Writing for Children & Young Adults from Vermont College of Fine Arts in…
Learn more