Picture Book Character A-Z Online Course Jan-Feb 2021
January 25 - February 28, 2021
Online Course Info:
Are you ready to do a deep, deep dive into picture book character? This 5-week intensive with Sudipta Bardhan-Quallen features engaging lessons for each letter of the "Picture Book Alphabet," writing exercises (for your current work(s)-in-progress or future projects), and weekly LIVE Zoom sessions for all of your course-related questions.
Online Workshop Participant Cap:
25 students.
What You'll Learn & Experience:
You'll learn from Sudipta each day, from A is for ARCHETYPES to Z is for ZONE. In this course, you will explore every aspect of picture book character, including:
Point of view, characteristics, and word choice
Inner and outer arcs
Emotion, flaws, conflict, and motivations
Imagery and more!
In addition, you will:
Read daily lessons (Most written, some pre-recorded video)
Complete character-focused exercises
Analyze mentor texts
Participate in weekly LIVE Zoom Q & A sessions
This course is primarily a self-paced program with a good amount of engagement through our community forum and the weekly office hours. Please try your best to keep up with the daily lessons, though know that the course will be open through the month of March so that you have time to catch up on missed material.
There is not a formal manuscript critique during this course, rather check-ins and sharing of works-in-progress. You will submit a proposed paginated project at the end of the class for discussion. You will also have the option to add-on a critique following the course (and following suggested revisions from Sudipta).
Please note:
If you're unable for any reason to attend any of the sessions, you'll have access to the recordings of each through March 31, 2021.
Join Us If:
You want to write picture books. This in-depth course will ensure that you have a thorough understanding of how to create compelling characters in your picture book.
You have written a picture book(s) but aren't sure it's ready to submit. Making time for this course means you will learn how to revise and strengthen your story.
You've been published in magazines but would like to see your book in print. This course can help you build on your strong writing skills to put together a powerful picture book.
Preliminary Agenda
New content and assignments released throughout from January 25-February 28 in our virtual classroom, with 4 LIVE Q & A sessions spread throughout.
Week 1: January 25-30
Character-driven vs. Plot-driven picture books + letters A to D
Writing exercises: graphic organizers, interviews, and keywords
LIVE Office Hour for all of your questions: January 28th at 7pm Eastern
---
Week 2: January 31-February 6
Letters E to I
Writing exercises: tracking emotional change and mentor texts
LIVE Office Hour for all of your questions: February 4 at 7pm Eastern
---
Week 3: February 7-13
Flight, Fears, + Letters J to N
Writing exercises: Weaknesses, strengths, and self-identity
LIVE Office Hour for all of your questions: February 11 at 7pm Eastern
---
Week 4: February 14-20
Letters O to S
Writing exercises: Exceptions and point of view
LIVE Office Hour for all of your questions: February 18 at 7pm Eastern
---
Week 5: February 1-28
Letters T to Z
Writing exercises: Pacing, page breaks, and more mentor texts
Submission: Share "S" exercise with Sudipta
LIVE Office Hour for all of your questions: February 25 at 7pm Eastern
Resources:
Watch Sudipta's Find the Heart Webinar
Picture Book Word Count, and Other Rules that are Meant to Be Broken
Picture Books: To Rhyme or Not To Rhyme
How Do You Know If You've Written a Picture Book?
Faculty & Special Guests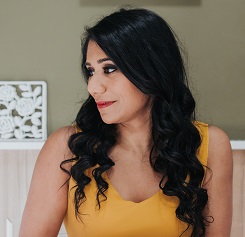 Sudipta Bardhan-Quallen is an award-winning children's book author whose books include Chicks Rule, The United States vs. Jackie Robinson (2019…
Learn more