The Brown Bookshelf Presents: Amplify Black Stories 2021
February 24 - November 30, 2021
A Year of Connection for Black Storytellers & Bridge-Building for Children's Book Publishing Teams to Amplify Black Stories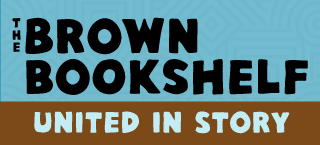 In partnership with the Highlights Foundation, the Brown Bookshelf presents this year-long program set to amplify Black stories, with a focus on supporting Black storytellers while confronting industry challenges and fostering change.
---
THE PROGRAM
Amplify Black Stories is a living commitment to the Brown Bookshelf's 2020 kidlit industry Call to Action, with recognition of how influential children's literature can be for social change. It will feature a series of online sessions to:
Offer community and mentorship for Black storytellers as they bring their stories to life and provide children with beloved books for children in today's world.
Foster educator connections and bookseller/influencer networking to bring Black stories to growing audiences, fueling the impact sparked by Black creators.
Promote publisher-collaborations to craft detailed, change-making, actionable programs of commitment and support for their Black authors, illustrators, and colleagues. Publisher teams will assess current states, see what's working across the industry, and re-imagine possibilities, all building toward a deliverable plan to effectively support and market the work of Black authors and illustrators.
---
WHO WILL PARTICIPATE
There will be two cohorts/tracks in the program: one for Black storytellers and one for publishing teams.
The Black Storyteller cohort will include debut, midlist, and vanguard Black authors and illustrators across all children's literature genres and formats, at no cost to the storyteller. Interested Black storytellers can apply here to the program. Deadline is 3/15 and applicants will be notified by 4/7.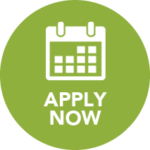 The Publishing Teams cohort will include a diverse and inclusive gathering of executives, editors, marketing, and design staff from publishing houses. Our sponsoring publishers and organizations can empower and fund Black creators and staff to participate while supporting this collaboration to dismantle the systems of racism that exist within the children's publishing industry.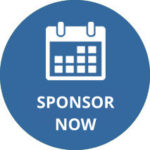 The tracks will overlap at some points for collaboration, though much of the time will center on the needs and responsibilities of each group.
Download the press release.
---
FEBRUARY 2021
February 24, Opening Celebration of Stories, Programs, and Commitment
Watch the celebration.
---
MARCH 2021
For Black Storytellers
Applications:
Interested Black storytellers can apply here to the program. Deadline is 3/15; commitments by 4/7.
Replays of launch and publisher's session available
Virtual community forum opens
For Publishing Teams
Learning Session
Panel: A Historical Perspective, and Hope-filled Future of Black Stories and Storytellers
Lay out sections that should be covered in final action plans (that publishers will
work on through the year)
---
APRIL 2021
For Black Storytellers
Conversation & Small Group Discussions:
Program overview
Small group introductions
Action steps for finding, building, and sustaining community
Resource list for virtual connections
For Publishing Teams
No live session
Team to gather: past acquisitions, author relationships and support, and marketing plans
---
May 2021
For Black Storytellers
Panel Discussion & Small Group Meetings:
4 Quarter Marketing Plans
Goal setting
Resources
Networking with marketing professionals
For Publishing Teams
Learning Session
The Journey of a Book from Submission to Sales
What does it mean to "amplify" a book: case study
Small group discussions of past acquisitions, author relationships and support, and marketing plans
---
June 2021
Conversation & Learning Session – for both cohorts
Panel followed by small group sessions:
Networking with organizations in the children's books who Amplify Black Stories
---
July 2021
Conversation & Panel Discussion – for both cohorts
A panel discussion with Black Influencers and Black Media
Special focus on case studies of what has worked for amplification of Black stories
Optional paid consultations available for publishing teams as needed
Included small group meetings and networking for Black Storytellers
---
August 2021
For Black Storytellers
Connecting with Educators
Panel: Educators and Librarians
Small group discussions on best practices for school visits
Strategies for finding school visits and advocating and applying for speaking engagements at educator-focused events.
For Publishing Teams
No live sessions: Continued work on action plan, with optional consultations available as needed.
---
September 2021
Connecting with Community – for both cohorts
Panel discussion followed by small group connections with: community organizations, parents, churches, and more
---
October 2021
For Black Storytellers
Legal, Licensing, Rights & Permissions
Panel followed by small group sessions with invited guests
For Black Storytellers and Publishing Teams
Optional private meetings and support
---
November 2021
The Measure of Amplify Black Stories
The tracks come together to share their experiences and possibilities
Industry plans to support and market the work of Black creators, and creators offer feedback
---
The plans and relationships created during this program will outlast the program itself, creating transformative, palpable change that brings more Black stories to more children everywhere.
Click here to learn about sponsorship opportunities.
---
---
STRENGTHEN LEVEL SPONSORS
---
Faculty