Monday Meditations for NaNoWriMo 2020
November 2 - 23, 2020
November is National Novel Writing Month (NaNoWriMo) and we're offering a 4-week package of Monday Meditations with Laurie Calkhoven to help you finish your novel.
Is it possible to write a whole novel in one month? Yes! NaNoWriMo helps you track your progress, set milestones, connect with other writers in a vast community, and participate in events that are designed to push you through to the end of your draft.
For four Mondays in November, Laurie will support your NaNoWriMo efforts with a LIVE Zoom guided meditation. If you're unable for any reason to attend a LIVE session(s), you'll have access to the recordings of each through December 31, 2020.
The LIVE sessions will be held at 10 am Eastern time on:
November 2
November 9
November 16
November 23
Laurie will provide you with:
10-minute meditation
Visualization and writing prompt
Guided discussion via chat for sharing
You can watch a sample meditation video here.
If you can't do Mondays, fill out this form and tell us what works better for you.
Faculty & Special Guests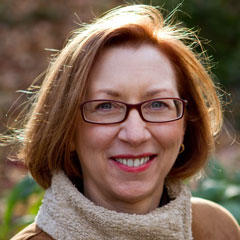 Laurie Calkhoven is the author of more than 50 books for young readers ranging from award-winning nonfiction early readers to…
Learn more