Monday Meditations (Four Weekly Sessions Online) with Laurie Calkhoven August 2020
August 10 - 31, 2020
Join Laurie Calkhoven weekly for a four week package of Monday Meditations via Zoom. If you're unable for any reason to attend a LIVE session(s), you'll have access to the recordings of each through September 30, 2020.
The LIVE sessions will be held at 10 am EDT on:
August 10
August 17
August 24
August 31
Laurie will provide you with:
10-minute meditation
Visualization and writing prompt
Guided discussion via chat for sharing
You need not have a Zoom account in order to participate. Upon registration, you'll immediately receive an email confirming your registration for the Monday Meditations package, along with a link to register at Zoom.  Registering at Zoom will not only provide you with access to your sessions, but also with timely reminders of your upcoming sessions.
If you'd like additional information, please email us at contact@highlightsfoundation.org or call us at 570-253-1192.
You can watch a sample meditation video here.
Faculty & Special Guests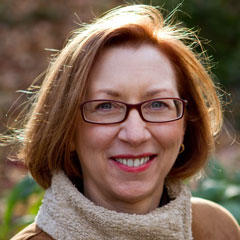 Laurie Calkhoven is the author of more than 50 books for young readers ranging from award-winning nonfiction early readers to…
Learn more
Event Cost: $40.00
workshop information